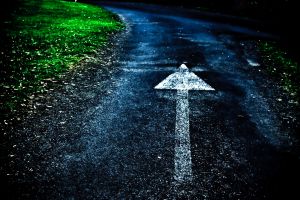 Being up to my ears in SharperIron.org doesn't qualify me to speak for Young Fundamentalists or try to prescribe an agenda for them. A scan of my bona fides doesn't reveal anything that would especially commend me for the job either. But I do care, so I offer here some thoughts on a question that is on some minds these days (examples here, here, and also to a degree here). The question is this: what should Young Fundamentalists* be doing?
The challenges
It's a great question and we're deep into the right season for asking it. The fact that a large number of younger Fundamentalists have different emphases, attitudes and aims than many of the older generation is now no longer in doubt. And the steady (and apparently still increasing) disappearance of many young leaders from the Fundamentalist grid is also no longer shocking news. Younger leaders who want to keep identifying with "Fundamentalism" in some sense are interested in what shape that might take. Those who want to keep YFs from "jumping ship" are interested in what reasons can be found to make them stay on board.
An exciting, attractive and unifying agenda for the YFs would seem to be just the thing. But some pretty big challenges face those who aim to develop this agenda.
1. The era of productive self-criticism is just about past
Of course, the time never comes when believers or ministries—or even movements—no longer need to reflect, face weaknesses and errors honestly and seek to correct them. But the time when Fundamentalists were unable or unwilling to identify major flaws in the movement is behind us, and the work of identifying Fundamentalism's root problems has been thoroughly undertaken not only by numerous amateurs, but also by men with a great deal of learning and skill behind their efforts. A few examples in no particular order:
Arguably, the turning point was Doug MacLachlan's 1993 publication of . In the wake of that act of courage, increasing numbers of Fundamentalist leaders were willing to stand up and say "we've been wrong" in reference to various attitudes and practices.
Kevin Bauder's analysis of the deeper philosophical and theological undercurrents of the Fundamentalist movement ("Fundamentalism: Whence? Where? Whither?") delves into some negative influences in the movement previously unexamined by Fundamentalists. But that series of essays will reach its conclusion relatively soon, and it's hard to imagine what ills could be left to uncover after that. We've about done all the diagnostics (if you see the movement as alive) or postmortem analyses (if you see it as dead) that one sick body—or corpse—can sustain.
I can almost hear some objecting, "But there are still so many Fundamentalists who are so messed up—most of them! Surely, they need to honestly face the diseases in the movement!" Yes. But the key word there is "they." It's increasingly apparent to me that just about every Fundamentalist who is willing to face Fundamentalism's flaws has already done so, and that the rest are not listening, and probably never will.
One thing is for sure. Whatever a YF is exactly, he is not a Fundamentalist who is unwilling to criticize Fundamentalism.
The result is that a lasting YF agenda cannot consist entirely—or even mainly—of enumerating the errors that characterized Fundamentalism's past and which continue only in its non-YF present. Unless more YFs are truly in a position to influence the rest of the movement (or its decaying fragments), they will be rehashing old complaints and preaching them to the choir.
But, on second thought, does the era of productive Fundamentalist self criticism have to be over? What if YFs begin an era where the self-criticism is truly self-criticism. That is, what if YFs aimed to identify and correct the weaknesses of YFs? (There are some signs of willingness to do this. For example, Christian Markle's recent article.)
2. Positive expressions of purpose often lack uniqueness
YFs who are working on an agenda for the future have not been purely negative. They have also labored to identify positive aims worthy of Fundamentalist's energies. Several of the "Standpoint Declarations" express positive goals.
Furthermore, affirmations of the centrality of the gospel and the task of communicating it are frequently identified as today's battlefront. And who can argue with that?
The fight to uphold the gospel is indeed the highest and best agenda any of us could embrace (though some of us would prefer to frame it strongly in a "glory of God" context). But as a positive agenda for YFs, this, too falls short. How so? Because we are talking about an agenda for Fundamentalists as distinct from others. The fight for the pure gospel of grace is precisely the same agenda as that of T4G and the Gospel Coalition (and, for that reason, their efforts are worthy of respect and cause for rejoicing). But if the YF agenda is identical to that of an existing conservative evangelical agenda, why not simply join these efforts and the drop the "F" from YF? (On these points, see also Chris Anderson's "Fundamentalist Deja Vu.")
The goal of greater unity with conservative evangelicals suffers from a variation of this problem as well. In addition to the fact that the evangelical right is not particularly interested in ties with Fundamentalists, it's unclear how forming such ties (or working toward them) could serve as a rallying point for sustaining a Fundamentalist identity. Though, arguably, a more nuanced practice of separation could result in some increased cooperation while not—in itself—erasing the distinct identity of the Fundamentalists involved, this greater unity cannot provide young Fundamentalists with any long-term reason to remain Fundamentalists.
3. What's left is not very cool
So we come to the question of what's left. If the self-critical work cannot provide a sustainable YF agenda, and the positive gospel-centered and unity goals are shared by most evangelicals, what is left for YFs to work together to accomplish as Fundamentalists?
There are almost certainly additional possibilities I am not yet seeing, but two possibilities suggest themselves immediately. I fear they are not likely to be to be embraced by many YFs, though. Perhaps I give them ("us"?) too little credit. I would sincerely love to be able to apologize for that.
Two items YFs could add to what conservative evangelicals are already pursuing are these:
Compassionate, but thorough and unembarrassed separatism
Thoughtful, but aggressive and unembarrassed application of Scripture to cultural issues
That neither of these are strengths of the current conservative evangelicalism shouldn't require much proving. Though a few exceptions are noteworthy (C. J. Mahaney's book , for example), evangelicals have generally not given a great deal of attention to what it means to deny ungodliness and worldly lusts and live soberly, righteously and godly in this present age. And evangelicals of all stripes continue to show a noticeable gravitation toward the cool and an amazing quickness to embrace the latest trendy gimmick.
The Fundamentalist movement of my childhood was often reactionary and arbitrary about cultural issues. I'm not talking about returning to (or clinging to) that. But the solution to that problem is not to affirm that Jesus is Lord of all life then declare—in teaching or just by neglect—that in entertainment, fashion, speech patterns and the like, anything goes. Perhaps the most valuable thing Fundamentalists can add to the goals of conservative evangelicalism is a prophetic voice in the areas of holy living (as an example of what I'm talking about, see Bixby, "Phil Johnson on Worldliness… Hmmm") and separatism.
Replacing authoritarian leadership with biblically authoritative leadership is certainly an excellent goal. Promoting faithful exposition in our pulpits is as well. Certainly, we need a strong emphasis on the gracious, transforming, inner work of the Spirit in believers' lives. And yes, we need to wisely discern the difference between comfortable customs and biblical mandates and to work together better where Scripture allows and wisdom commends. But a YF agenda that has any reason to exist as something Fundamentalist must find unique emphases that speak to our times in ways that others are not speaking.
Notes
*For the purposes of this article, "young Fundamentalists" are those who still identify with Fundamentalism in some way but want to see what remains of the movement go in a new direction. For the most part, they are middle aged or younger. Most emphasize that more love and unity and better handling of Scripture are desperately needed. Some interesting links on the subject from a few years ago: Mark Perry (2005), Ben Wright on Convergence (2005), Colin Hansen (2007).
---
Aaron Blumer, SI's site publisher, is a native of lower Michigan and a graduate of
Bob Jones University
(Greenville, SC) and
Central Baptist Theological Seminary
(Plymouth, MN). He, his wife, and their two children live in a small town in western Wisconsin, where he has pastored
Grace Baptist Church
(Boyceville, WI) since 2000. Prior to serving as a pastor, Aaron taught school in Stone Mountain, Georgia, and served in customer service and technical support for Unisys Corporation (Eagan, MN). He enjoys science fiction, music, and dabbling in software development.
6217 reads