"A Bold, New Fundamentalism"
Image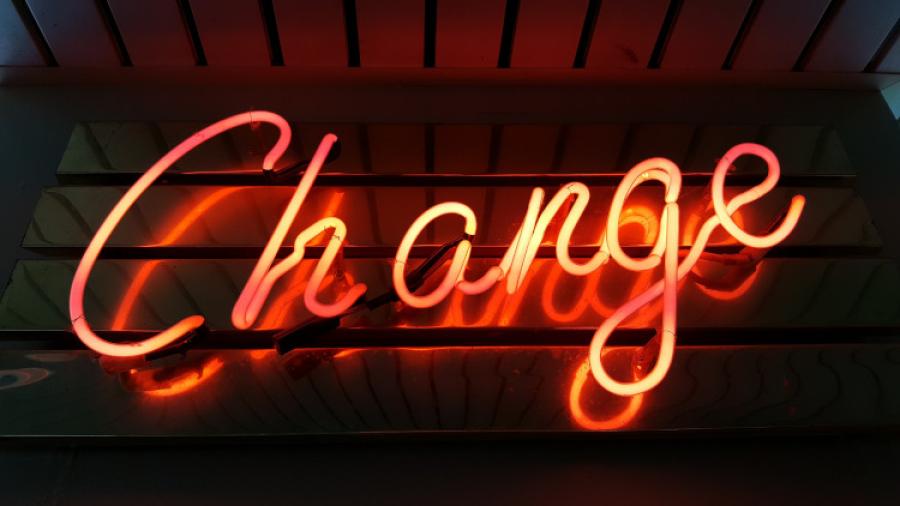 I toyed with entitling this article "SharperIron Wins" or "The Interview Steve Pettit Wishes He Could Give" (for my BJU friends). Instead, I chose the title above.
Almost 20 years ago, the SharperIron forum was created. It quickly became the leading outlet for concerns that young fundamentalists had about their movement. SI was a place where YFs could question everything they believed in – except for the fundamental doctrines of the Faith.
Today, blogs have evolved into podcasts. One podcast which possesses the same DNA as SI is the Recovering Fundamentalist Podcast with J. C. Groves, Nathan Cravatt, and Brian Edwards (www.recoveringfundamentalist.org). They discuss topics that SI has wrestled with since its inception.
This is not an article on the RFP. Instead, it is about an interview the RFP did in March with Baptist Bible College President Mark Milioni. How did the RFP connect with the President of the flagship school of the Baptist Bible Fellowship?
Milioni follows the RFP. When the RFP Fam (as they call themselves) scheduled a Meetup in Bourbon, MO, Milioni attended. After the meeting, Groves was invited to speak at BBC, and Milioni was invited to appear on the podcast.
Milioni graciously begins his interview, "Let me say a big 'thank you.' You guys stand in the gap for a whole lot of people out there that have either been hurt or disappointed or treated in a rough way but have had no recourse or had no voice… . You probably didn't anticipate becoming the target like you have from some, but I do want to say 'thank you' for having the courage and taking the time and effort."
Describing his lifelong involvement with the BBF, Milioni recounts his upbringing, "I came from a Baptist church [that was] conservative to the hilt, but it was not legalistic. It was not militaristic. There was not regular preaching on dress code and on worship or on a strong pastoral demanding, authoritative, dictatorship type of leadership."
Fresh out of high school, Milioni worked as a police officer under a Lieutenant who mocked his faith. At first this upset Milioni, but after a night of weeping and prayer, God asked Milioni a question that revolutionized his life, "Are you letting a man take away what I have given you?"
From that moment on, Milioni testifies, "God has put a joy in me and a peace in me." The next day at work, Milioni giggled as the Lieutenant poked fun at him. "I know what I got," Milioni remarks, "And I know that nobody can take what God has given me unless I let them."
"A lot of people need to hear that," Cravatt comments, "because it's hard being caught up in a system where people are determined to control you, not by things that the Bible says, but by their standards, by what they want, by what they expect out of you."
"When we learn to live from acceptance rather than for it," Groves notes, "that comes from this place where nobody can steal our joy. We're a son of God."
After four years as a police officer, Milioni enrolled at BBC as a ministerial student. Upon arriving, he "began to realize there was a critical, judgmental atmosphere. They enjoyed catching you. I don't know if there was a reward for giving demerits, but it just seemed that way."
"I was a cop," Milioni reflects. "I was a rules guy, but I also realize I'm a grown man. I had been a leader of my city as a policeman, and now I have these young whippersnappers giving me demerits for some nonsense. It wasn't helpful. It wasn't kind. It wasn't encouraging. It was demeaning. And, it was legalistic."
Just before graduation, Milioni's wife (seven months pregnant, and her dad recently diagnosed with cancer) was called into the dean's office "for having culottes that were too long" (they looked like pants). "I was just so disappointed," Milioni recalls. "We had kept the rules. We had been such good students. We worked hard. We both had great GPAs, excited to serve the Lord, and then something like that. I was just disgusted. I have learned a lot of students, they have a lot worse stories than that… . We left BBC and had a pretty bad taste in our mouths. Just for silliness. I have come to find out a lot of people have left our movement … because of the experience they had at BBC."
After graduation, Milioni began pastoring in Michigan: "I really hadn't had a bad taste of legalism until my church started to grow. I [would] go to our state fellowship meetings, because that's what you're supposed to do. There was one in the Detroit area, and there was a guy having a tent meeting, and I thought, 'This ought to be interesting.' … This guy spoke, and his message was '33 Reasons I Am an Independent, Fundamental Baptist.'"
"Yuk!" Groves interjects.
"I knew most of what I was hearing was nonsense," Milioni explains. "I was not taught that. I was not given the insights that guy had about what this meant. I knew that the Bible had nothing to do with his rules… . I credit my pastors growing up, and I credit my professors. They weren't Pharisaical. That is who these guys today remind me of, they are modern-day Pharisees. I really did receive a quality education in the classroom [that] did not spend time preaching about dress codes and extra-biblical preferential issues. That came in pastors meetings when you got out."
After organizing a youth camp for the Michigan BBF, Milioni remembers, "The current state President gets up, and he basically fires me in front of everybody… . I didn't realize I had made a fatal, sinful error. I let the children at summer camp … wear modest shorts and clap to our upbeat music. So, I was now a part of the devil's camp, and I was asked not to come back… . I became the top of their hit list. I was called every name that these modern-day Pharisees could utter. But I had learned a long time before this [that] little men could not take my joy."
Those "little men" probably saw in Milioni someone who had the strength of personality to disrupt the BBF world as they knew it. They were right.
Milioni moved on to minister in Ohio. Even in the Ohio BBF, he received criticism, "I was a successful pastor. I had a large church. A lot of these nitpickers out there, that's all they've got to do, and I just thought, 'I don't know how you have time to worry about me. That's pathetic. You're pathetic if you've got to worry about what I'm doing.'"
Milioni then become President of BBC. One memorable question he was asked as a candidate for the presidency was, "Are your students going to look like janitors or preachers?"
Fundamentalist trendsetters are typically men who walk that fine line between confidence and arrogance. This is true of Milioni: "I knew who I was. I knew what God had called me to do. God had blessed and blessed and blessed our family and our ministry, so I was confident in who I was." He described BBC when he arrived as President as "broken in every way." Yet, "I am an experienced, successful pastor. I know how to lead a successful, well-run, organized, God-worshipping ministry."
"Today," Milioni reports after being at BBC for 10 years, "we are academically very qualified, accredited by two different agencies. You can compare our academics with anyone, and that's not always been the case… . The accreditation has not always been there, but today it is, and I am very happy and pleased with that."
"Right away," Milioni continues, "I had staff and faculty meetings and just talked about [how] we're going to treat our customers with kindness and grace… . We're going to expect them to be mature. We are going to expect them to be young adults, and we're going to treat them that way."
Milioni admits shortcomings at BBC in the past: "I meet people all the time that were hurt by legalistic rules and the atmosphere of BBC back in the day, and I just apologize. I am so sorry. I understand. It breaks my heart… . We just don't have those difficult problems any more. We don't base our world on preferential rules."
Groves asks Milioni about kickback from conservatives over changes at the school. Milioni responds, "After 10 years, it's settled down quite a bit. But we put stuff online and always get comments about 'Where's the dresses?,' 'Where's the choir?,' or 'Why do you have this rock and roll music?' I get it. We just smile. I'm not singing to you. You're not the focus of what my worship is to be about. So, we help our college kids to worship. It's a great atmosphere and a great experience… . Running BBC should be very easy because I get so much free advice!"
Speaking of his critics, Milioni says, "I ain't got nothing to lose with them. They weren't people that supported us. They weren't people that sent us students. They had left our movement years ago… . What were they going to do? Hurt us worse than they already were? What are they going to do, not support us any more than they were?"
As the interview winds down, Milioni assesses the RFP's impact, "You have been preached on more than Jesus in a lot of churches. You have shaken the IFB world. And I appreciate that… . You have been listening to people that have been hurt, people that are searching. Thank you for that."
At the RFP Meetup that he attended, Milioni was asked, "What is your coming out [of Fundamentalism] story?"
Milioni replied, "I haven't. I am in the middle of it. I am here to stay. I am a Fundamentalist, and they can't make me [leave]. They're not my boss. They're not my Daddy." Then, he gives the most telling line of the interview: "We are the Fundamentalists today."
Referring to the RFP Meetup, Milioni remarks, "I left that meeting feeling like I am a recovered Fundamentalist. I felt like one of you."
Cravatt thanks Milioni for his "passion for true Fundamentalism – what it's really supposed to be … fighting for the truth in ways that matter… . I just want to encourage you to continue being who you are, and you have no idea how affirming and encouraging it is to us that you chose to encourage us [and] to pat us on the back."
"You are RFP Fam for life," Groves declares, "We highly recommend BBC, and we'd love to work [out] some RFP scholarships for the future."
In closing, Milioni notes that he is "looking forward to seeing how God uses BBC and RFP in the future."
Whether we agree or disagree with his assessments, it is refreshing to hear Milioni's honesty. There is no question where he stands concerning Fundamentalism's past and where he wants to help take the movement in the future.
This interview raises some questions. Has Milioni left Fundamentalism, or is he giving Fundamentalism a bold, new look? Is this interview an aberration, or is it a sign that the kind of Fundamentalism most SI members have promoted through the years is eventually going to win? And, on a lighter note (for my BJU friends), should BJU President Steve Pettit follow Milioni's example and connect with the RFP and its constituency?