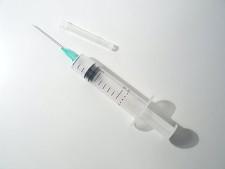 I am fast approaching two major milestones. First, I will shortly celebrate my seventieth birthday and three weeks later, our church will celebrate its forty-fifth anniversary. Since, in God's good providence, I have pastored the church from the beginning, the church's milestone is also the completion of my forty-five years as pastor of Beacon Baptist Church. Both of these celebrations are remarkable tokens of God's kindness. I frankly did not expect to reach either one, but unless something unexpected intervenes, I will soon be looking at these milestones in the rear view mirror of life. God is so good!
Life is fragile.
It was an Autumn day in 1984, and Marti and I were sitting in an examining room at Duke University Medical Center in Durham, North Carolina, when Doctor Phillip Walther gave us the results of his evaluation. "As you know," he said, "you have cancer. It is very aggressive and must be treated aggressively. If we do nothing, you will be dead within three to six months. If we treat you, we will employ extremely strong chemo-therapy. We have had good results with this protocol, and because you are young and strong, we can give you a favorable prognosis, but you need to know the following. The chemo-therapy is very powerful and will significantly damage your major organs. Killing the cancer without killing the patient is a balancing act. You can expect about fifteen good years followed by failing health. The chemicals will damage your lungs, heart, kidneys, nervous system, and virtually every part of your body. After fifteen years, we expect your organs will begin to fail and you will probably have about ten difficult years of decline. Don't expect to live much beyond the age of sixty. To recap, you should expect fifteen years of good health and ten years of failing health before you die. Those are your options. Now, do you want us to treat you?"
At the time, twenty-five years of life looked better than death at age thirty-six. Jessica was a few months old. Jordana, our eldest was still in grade school. Marti, my lovely wife, was too young to become a widow with four small children. I wanted to see our daughters grown and married. I hoped to be able to hold grandchildren on my lap. "Yes, Doctor Walther," I replied, "Please begin treatment as soon as possible."
Life is surprising.
The unexpected blow of cancer was one of the uncertainties of life. However, I now marvel at the unexpected length of years and good health I have enjoyed. The chemo was even more brutal than I imagined. It got so bad that I just wanted die and be with Christ. Previously, I wanted to live. Now, after several months of harsh treatments, I would rather die than endure another round of chemo. My dear wife convinced me to continue, and how thankful I am for her determination and encouragement. I don't remember her exact words, but it went something like this. "Listen, I've stayed by your side through thick and thin, and I'm not going to let you quit now. You owe it to yourself, your children, and to me, to see this through to the end." She was right, and by God's grace I did. Doctor Walther was God's provision for my healing. He was a brilliant research scientist and skilled surgeon and practitioner. His prognosis was exactly what the best medical science in 1984 predicted, but he was not God, and the Lord had other plans.
Two or three years ago, Doctor Samuel Morayati, the excellent doctor who has treated me since 1997 said, "You know that I call you the miracle man, don't you." "No," I replied, "Why is that?" "Because I don't know anyone who has received the chemo you have who is still living more than thirty years later, much less in good health." I'm so thankful for the doctors God has given to me, but doctors don't know everything, and God ordained that I should live beyond the expected years. I didn't think I'd be alive today, but life is surprising. God alone controls the future, and if it's His will that I continue beyond my seventieth birthday, then that is what I shall do. Thank you, Lord!
Life is valuable.
When I approached the age of sixty-five, a few people asked me about retirement. I told them that I had no plans to retire. God extended my life, and I want to preach His Word as long as He allows. To do less would seem like ingratitude to the One who preserved my health. It seems unlikely that God granted additional years for the purpose of retirement. A favorite verse of scripture says, "I shall not die, but live, and declare the works of the Lord." (Psalm 118:17) No one raised the question for several more years, but now that I'm approaching seventy, some have again asked about retirement. My answer remains unchanged. As long as I enjoy good health, am able to fulfill my responsibilities, and the church wants me to continue, I have no desire to retire. If the church stagnates, I pray that I shall have the grace and wisdom to step aside. I have no desire to preside over a dying church.
Life is joyful.
There are certainly many trials and burdens in every life, but living for God is essentially joyful. He gives more grace as the burdens grow greater, and He fills our hearts with joy unspeakable and full of glory. One of life's blessings is the experience of international travel. Most of my trips outside the USA have been to minister with missionaries supported by our church, but God has also granted a few overseas vacations as well. One came when I completed forty years of ministry. The church gave us a nice gift to be used for a special vacation and we spent many months planning a trip to Tuscany. We experienced our dream vacation in 2014, and it turned out to be more wonderful than we imagined. Ever since, we have talked about returning, and now the time has arrived. We've been saving money since the last trip, and Lord willing, Marti and I will celebrate my seventieth birthday in Italy. Yes, by God's goodness, I have not only lived much longer than expected, but I am anticipating the delight of another Tuscany vacation. Our church has a generous vacation policy, and we are able to do some traveling that often accompanies retirement, without retiring. The greatest joy in life is knowing and serving Christ, but our gracious God also bestows many lesser joys along the way. God is so good!
Life is in His hands.
Like you, I have no promise of tomorrow. I may have a stroke and become incapacitated, or a massive heart attack and be ushered into the presence of the Lord. But for a Christian, life is all win-win. As long as we live on earth, we have God's promised presence and sustaining grace. When we die, which is truly far better, we are immediately with the Lord. I want to testify of God's goodness to me. I know that I am a sinner deserving condemnation. I know that I merit no favor from God whatsoever. But God, according to His loving kindness, has showered abundant grace upon me, and whether I live or die, I am the Lord's. Is there any better life than that?
---
G. N. Barkman received his BA and MA from BJU and later founded Beacon Baptist Church in Burlington, NC where has pastored for over 40 years. In addition, Pastor Barkman broadcasts over several radio stations in NC, VA, TN, and the island of Granada and conducts annual pastors' training seminars in Zimbabwe, Africa. He and his wife, Marti have been blessed with four daughters and six grandchildren.
1331 reads
4527 reads