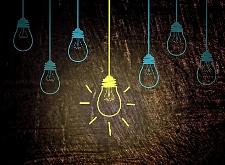 The links and phone numbers below are a sample of what's available for better understanding, preventing, and responding to sexual abuse in a church setting. The intent is to help individuals who may not be good at googling get a head start on their research.
Disclaimer: Though most of these are well-recognized sources of information, the resources here are gathered, not necessarily recommended. If you're aware of additional or better resources, do please let us know in the comments (or, if you're too shy, the contact form).
National Get-Help Hotlines for Victims
Sample Local Resources for Helping Victims (Wisconsin)
Resources similar to these are probably available in your city, county, or state.
Resources for Understanding Sex Crimes, Legal Issues
Church Awareness/Procedures Training
Resources for Church Policy Development
Resources for Counseling Victims
Resources for Employee and Volunteer Screening
Resources for Researching the Scope of the Problem
---
Aaron Blumer is a Michigan native and graduate of Bob Jones University and Central Baptist Theological Seminary (Plymouth, MN). He and his family live in small-town western Wisconsin, not far from where he pastored Grace Baptist Church for thirteen years. In his full time job, he is content manager for a law-enforcement digital library service.
2464 reads
5802 reads