Image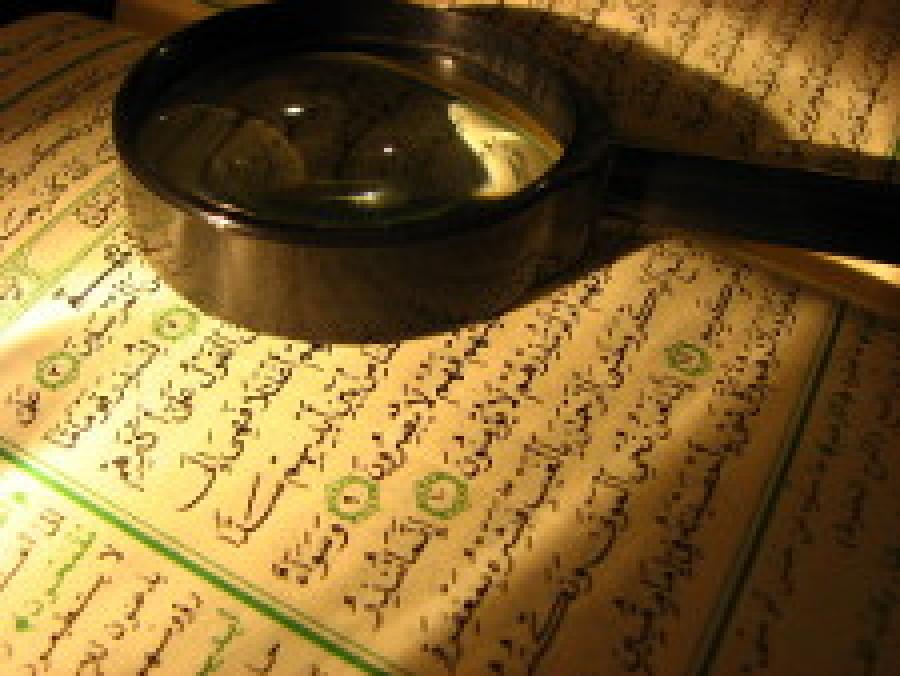 Our current President is fond suggesting Islam is a religion that promotes peace (as did G. W. Bush). Others, including many in conservative evangelical and biblical fundamentalist circles, insist that "real" Islam, according to the Quran, etc., is inherently violent toward all who do not embrace its belief system.
So what does "real" Islam teach about peace, jihad, and other human-rights topics?
Americans—especially Christians—really ought to stop trying to answer this question. We should also stop making generalizations based on what we believe to be the correct the answer. Here's why.
1. Policy Outcomes
The debate over what constitutes "real Islam" often occurs in the context of public policy. Donald Trump's recent proposal of denying Muslims entry into the country (an idea Franklin Graham has also recommended) naturally prompts objections that "not all Muslims are …" and counterarguments of one sort or another.
But the truth is that excluding people from entry into the USA because of their religion would cross a line we have never crossed in our nation's history—and also a line that 21st century Christians, of all people, ought to be deeply hesitant to cross. It doesn't take much imagination to forsee a day when immigration policy based on a religious test morphs into legal precedent for other religion-based restrictions.
And the underlying reasoning is even uglier. It's basically this: "We think religion A is about hatred and violence, therefore we are justified in taking legal action against all who espouse religion A." Do we really want to go there? In today's America, Christians with biblical views of sexual ethics and marriage are increasingly seen as extremist, hateful, and potentially violent.
But let's shelve all that heavy stuff for now and just be the practically-minded Americans we all are. There can be no religion-based immigration exclusion for the simple reason that anybody can claim to believe anything, and those who do hold to beliefs that motivate them to sneak into a country to slaughter unsuspecting citizens can simply claim to be devotees of Konkokyo.
Is Islam a religion of peace? Is it a religion of inherent violence against all infidels? Even if we could answer these questions in some clear, persuasive way—which we can't (see below)—public policy has nowhere to go with that information … not in the USA.
2. Persistent Variants
The question of what constitutes "real Islam" is pointless for another reason. Even if we insist all day that Islam is a religion of peace, individuals who believe mass murder is a component of their faith will continue to exist. By the same token, if we quote Quran (or the ahadith, teachings of Mullahs, etc.) all day to show that the book requires all "true" Muslims to kill infidels, the many Muslims who believe their faith rejects this sort of violence will also still exist.
So once again, the answer to the question changes nothing. The actual number of people who believe and act one way or believe and act in other ways is unaltered.
I've occasionally conversed with individuals who say there is no such thing as a peace-loving Muslim. But that sort of universal negative only needs one exception to disprove it. And I have met more than one Muslim who was as appalled as any Christian, or Buddhist, or Jew by the likes of Al Qaida and ISIS.
Islam is not monolithic. The terms Shiite, Sunni, Sufi, Wahabi, Salafi, and others come readily to mind. Yes, these variants of Islam overlap somewhat, and they'll often set aside differences to oppose a common enemy, but often enough they have very different views on who should die for doing what, and how, and when.
How would most of us view the generalization that "Christianity is a religion of baby-baptizing?"
In addition to the ages-old Muslim sects, liberalized Islam thrives in various geographies as well. A Mosque president I interviewed was so liberal, he suggested that even I might be a Muslim since I believe in submission to God—and "there are many buses to Chicago" (maybe "many caravans to Mecca" would have been a better metaphor).
No matter how we choose to generalize, no matter what we decree to be authentic, both peaceful Islam and violent Islam exist.
3. Man-Made Religious Texts
Since Christians believe in the inerrancy and absolute authority of the Bible, we sometimes get to thinking that the "sacred texts" of other faiths are similarly definitive and binding. Many speak as though whatever the Quran "really" teaches, that's what has Islam to be for all of time.
But if the Qur'an (and sunnah and ahadith) are simply human works, why should we discourage liberal Muslims from interpreting them in support of the "religion of peace" version of Islam? Why should we insist that the Islam of this or that phase of its history (or this or that portion of allegedly Islamic teaching) is what that religion has to be today, permanently?
Any man-made religion is free to define itself any way its adherents like—especially where their traditions are ambiguous. In other words, a constructed religion has no "true" or "genuine" in the sense that a revealed faith does.
Consequently, "What is true Islam?" is, from a Christian point of view, a meaningless question. True religion X is whatever those who follow it decide it is, and if those who follow it don't agree on some aspects, no claim of authenticity on those points is ultimately any more or less valid than any other.
We could certainly argue that this or that belief or practice is more consistent with the teachings of the founder, but so what? See point 2.
4. Ministry Outcomes
Whether Islam is inherently peaceful, inherently murderous, or not "inherently" anything, the Christian response is essentially the same. None of the answers to these questions should change how we interact with people of Muslim conviction.
The Bible upholds the duty of governments to protect citizens, and the duty of individuals to protect themselves and their families. It also reveales that we must love our neighbors as ourselves, love our enemies, and return blessing for cursing. The church of Jesus Christ is tasked with teaching "all the world" the gospel of Jesus' death and resurrection for sinners and availability of redemption through faith.
None of this changes based on whether the belief systems of those we encounter are inherently radical and violent or only aberrantly radical and violent.
The question of Islam's "true nature" is an unhelpful distraction into the land of abstractions when we already have enough solid facts to guide domestic, foreign, and immigration policy. Peaceloving people are at war with an ideology, yes. But the ideology is well enough defined in terms of what it aims to do. And it has made that all too clear.