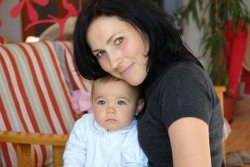 Reprinted (with permission) from Faith Pulpit, March/April, 2010. See Part 1.
The Meaning of "She Will Be Saved in Childbearing"
In view of these considerations, what does the phrase "she will be saved in childbearing" mean? Several views have been offered:
(1) Women will be kept safe physically during childbirth.1 However, many godly women have died in childbirth. Moreover, the term "salvation" regularly has a spiritual meaning in Paul's writings.
(2) Women in Paul's day would be kept from teaching false doctrine through their maternal roles."2 Nevertheless, "Paul roots his teaching deeply in the culture-transcending events of the Creation and Fall of man and woman. There is absolutely nothing in the passage which would suggest that Paul issued his instructions because of a local situation of societal pressure."3
(3) Women will be saved through good works, represented by childbearing.4 Scriptures, however, teach that salvation is by God's grace through faith in Christ―not by works (Eph. 2:8, 9).
(4) Women will be saved through the particular childbearing of Jesus.5 Those who hold this view link "childbearing" with Genesis 3:15 and emphasize the particularizing function of the article.6 The antecedent of "she will be saved" is Eve (who may represent "woman" generically), who then becomes Mary, the mother of Jesus. However, Parry pointedly observes, "It is difficult to believe that S. Paul would have alluded to the Incarnation in this obscure and cursory manner."7 Moreover, Mary was not saved by giving birth to Jesus.8
(5) Christian mothers will be "saved," or "delivered," from the sin of exercising authority over men in the church because they give their time and effort in bearing children. This view interprets "she will be saved" as a woman's deliverance from the effects of sin and childbearing as both bearing and rearing children.9 As Calvin explained, "the Apostle does not speak merely about having children, but about enduring all the distresses, which are manifold and severe, both in the birth and the rearing of children."10
Conclusion
The grammatical and historical considerations lead me to prefer the last view. A Christian woman is "saved," or "delivered," from the sin of exercising authority over man in the church (specifically, teaching him) if she is faithful in her God-ordained role of bearing and rearing children. Moreover, her place in God's overall plan of redemption (already implied in Gen. 3), is "preserved" through such a role. Paul selected childbearing because of its mention in Genesis 3, and "because of the emphasis of the false teachers who denigrated marriage and the maternal role of women."11
Deliverance through motherhood has a condition: godly character. Although the passage deals with a woman's church life, faithfulness to motherhood will affect her whole life.
The connection Paul made to the curse on Eve (Gen. 3:16) supports this conclusion.12 For the woman, her increased pain in childbearing becomes a blessing―her "salvation." Childbearing will preserve her special role in God's redemptive plan by keeping her from exercising authority over a man, which is her "forbidden fruit" in the context of church worship.
The coming of Christ allowed the woman to overcome her desire to rule over her husband (see Gen. 3:16b and 4:7). But also, childbearing (which multiplied in pain and sorrow due to the Fall) has taken a redemptive turn by playing a part in overcoming sin's corruption of Creation. Not only is Eve's prophesied Seed the Redeemer, but women in general are given a redemptive opportunity and purpose in their own (painful) childbearing.13
Application
Paul is not saying that all women must have children in order to be saved or to live a godly life. "He selects childbearing because it is the most notable example of the divinely intended difference in role between men and women, and most women throughout history have had children."14 Although the term "childbearing" here refers strictly to bearing and nurturing children, we may apply it in its broad sense of nurturing children.
Christian married women who are not able to bear children may fulfill their motherhood role by adopting or by fostering children (cf. Eph. 1:5; Ps. 68:5). And all Christian women, married or unmarried, may nurture children spiritually as Paul did Timothy―Paul's "true son in the faith" (1 Tim. 1:2).
God's Word differs greatly from our culture's voices that belittle motherhood. God calls Christian mothers to rear godly children. First Timothy 2:15 should motivate all Christian women to bestow their God-given maternal instincts on needy children. With God's help, we may rear children for His glory and look forward to our Savior's commendation, "Well done, good and faithful servant."
Notes
---
Martha Hartog is an adjunct faculty member at Faith Baptist BIble College, teaching women's ministries courses since 2001. She holds BA and MA degrees from Faith Baptist Bible College and Theological Seminary. Martha has served as a children's worker, pastor's wife, librarian and is actively involved in women's ministries. Martha helped her husband, John II, start Maranatha Baptist Church in Grimes, Iowa. Her husband and her sons, John III and Paul, teach at Faith. Martha and John live in Ankeny and attend Faith Baptist Church in Cambridge, Iowa.
13724 reads