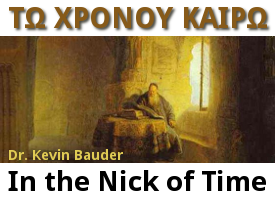 Read the series so far.
Within every church, members tend to form circles around common interests. I have suggested that this phenomenon is not necessarily bad. In fact, it can be helpful in the process of building community. In general, pastors should encourage this tendency, but they should also oversee it.
Some circles may revolve around explicitly religious interests. A church may develop groups of people who are particularly interested in biblical prophecy or poetry. People may form circles around a special burden for witness or missions (or even a particular missionary). In one congregation I know of, some women formed a group to pray especially for the church's day school.
Other commonalities may not be specifically religious but are still suitable bases for fellowship. Most churches today have some form of specialized children's ministry, youth ministry, women's ministry, men's ministry, and ministry for the aged. Since both age and gender are aspects of calling, and since one's Christianity must be worked out within one's calling, these groups are not necessarily inappropriate. Nevertheless, they do pose the danger that the group might become a sub-congregation that practically detaches itself from the body.
Circles of interest, whether formal or informal, may develop around other aspects of vocation. Builders will talk to builders about building, programmers to programmers about programming, and so forth. Homemakers with small children will find each other, and they will also look for older women who have reared children and can offer counsel. These circles of interest present wonderful opportunities for Christians to help one another in working out their own salvation.
1825 reads