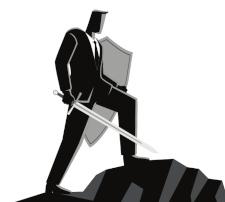 Republished with permission from Baptist Bulletin © Regular Baptist Press. All rights reserved.
Crash and burn. Another one bites the dust. "Did you hear about …?" Accusations of financial impropriety, sexual misconduct, or verbal abuse erupt. Another pastor flames out and tumbles into oblivion. Whether a nationally acclaimed figure or just your average pastor, the impact on the name of Christ and His church is significant. The public demise of pastors should provoke us pastors to examine our hearts and to subject our own lives to scrutiny.
Thousands of pastors quit. Scores of men in ministry fail.
How can you and I persevere? What measures can we take to not only avoid a crash, but cross the finish line with our integrity and ministry intact?
Watch Yourself
The importance of personal integrity for pastors is nothing new. Paul looked the very first pastors in the church of Ephesus in the eye and said, "Watch yourselves." The complete instruction goes like this: "Therefore take heed to yourselves and to all the flock, among which the Holy Spirit has made you overseers, to shepherd the church of God which He purchased with His own blood" (Acts 20:28).
The admonition "take heed" means "to be alert and on guard," like Secret Service agents assigned to protect the president when he exits his limo. They are alert to potential danger and ready to do anything necessary to protect him. In a similar way, pastors must be alert and on guard against threats to their integrity and ministry.
"Yourselves" in Paul's instruction identifies the pastors' personal lives. They were to watch over themselves and "all the flock," but their personal lives were the first priority. Just as there were threats to the church—"savage wolves will come in among you, not sparing the flock" (Acts 20:29)—there were also enemies who would take out a pastor. That hasn't changed. Pastor, you are a target. You are prey. Watch yourself.
Paul messaged young Pastor Tim the same challenge with more details.
Let no one despise your youth, but be an example to the believers in word, in conduct, in love, in spirit, in faith, in purity… . Take heed to yourself and to the doctrine. Continue in them, for in doing this you will save both yourself and those who hear you (1 Tim. 4:12, 16).
There it is again: "Take heed to yourself" (v. 16). Paul addressed both Timothy's personal life and his public ministry. The order is important. "Take heed to yourself and to the doctrine." To the Ephesian pastors, it was "take heed to yourselves and to all the flock of God." Watch your personal life, then take care of the church. Church responsibilities and problems can weigh a pastor down, but if his personal life is strong, he is much less likely to fall. He will be able to persevere.
Paul pointed out to Timothy specific areas every pastor, whether young or old, should pay attention to. His thought flow leading up to the "take heed to yourself" challenge starts in verse 12. Notice several areas of a pastor's personal life that require careful attention to maintain integrity and persevere in ministry.
Watch Out for Immaturity
"Let no one despise your youth" means "don't give anyone a reason to disregard your message because of your age." In the early years of a man's ministry, he is susceptible to making impulsive decisions, implementing abrupt changes, making offensive comments (even unintentionally), and being insensitive to people's feelings. It takes time to establish a record of solid teaching, respectable character, and sound decisions. People are often slow to trust a young man in ministry. He will also be vulnerable to temptations common to early manhood that can lead to moral failure.
Pastor, watch yourself, especially in early adulthood and the first years of ministry. Earn credibility. Cultivate trust. Build respect. One way to do this is to serve as an assistant for several years before becoming a lead pastor. A few young men can successfully go straight from college or seminary into a lead pastor position. But most need several years to mature personally and learn ministry.
The number of young pastors who leave ministry is saddening. Possibly they expect too much of themselves and break under the pressure of pastoral ministry without personal maturity. A new graduate who starts out as an assistant chooses wisely. Churches can help young men mature by creating positions and providing financially for them to serve while growing in maturity. Pastors who start well are more likely to persevere.
Watch Your Outward Life
The challenge to Timothy and to all pastors includes "be an example to the believers" (v. 12). Pastors impact people not only by their public ministry but also by their day-to-day actions.
"In word" probably refers to speech. Pastors are known for their preaching. Their conversations should also be gracious and edifying. It is sad to hear of prominent pastors who, off the air, are known for explosive anger, profanity, insults, and intimidation.
Pastors should model how growing believers live. This includes in their speech. Anyone under the sound of a pastor's public ministry should also be able to observe him in private conversation using speech that is "always with grace" (Col. 4:6).
Guard your mouth. Don't speak in haste. Even when other people's words sting you, don't respond in kind. Speak truth but make sure it is "in love" (Eph. 4:15). In tense situations, choose words that are patient and kind, not envious, boastful, arrogant, or rude; not insisting on your own way; not irritable or resentful; not rejoicing at wrongdoing; but rejoicing in the truth (1 Cor. 13:4–6, adapted from the ESV).
"Conduct" is what people around you observe. A pastor's behavior should enhance his message, not contradict it. A pastor whose ministry is thriving or suffering might justify fleshly indulgences. These can erode credibility and lead to disaster.
A megachurch near where I used to pastor drew people by the thousands to its multiple campuses. The hip pastor used hologram technology to preach to all services at once. His ministry became nationally known for innovative methodology and numerical success. Edgy sermon topics, coarse language, and permissive lifestyle choices generated a "bad boy" pastor persona. After 16 years at the church he started, the pastor made headlines when he was fired for alcohol abuse. Instances like this are a strong reminder to "watch yourselves."
Watch Your Inner Life
The essence of "love" is unselfishness. It shows up as consideration for others, generosity, and willingness to sacrifice personal comfort to provide what others need. Looking out for others is expected of a pastor. It goes with the job. If we are not careful, we can put on a loving act while allowing selfishness to grow in our hearts. A backstory often surfaces in the wake of a pastoral crash that reveals a series of self-centered choices. Pastoral longevity is the result of a lifetime of putting others ahead of self.
"Faith" is personal trust in God not only for salvation, but for daily life and growth as a believer. The basic practices of a life of faith are essential to a pastor's spiritual well-being. These include worshiping God, communing with God through meditation on His Word and prayer, and living in community with other believers.
Pastors are often up front, leading during church gatherings. They spend many hours a week in sermon preparation. They're busy overseeing the community aspects of the church's life. Participating personally in the essentials of a life of faith can be challenging for a pastor.
Consider these approaches to keeping your personal walk with God fresh:
Spend significant time on your day off reading and meditating on Scripture without the pressure of sermon preparation.
Take a walk outdoors a few times a week and have a conversation with God. Talk to Him like you would a friend. Open your heart and express your burdens, questions, and joys.
Involve others in leading church services so you can sit with the congregation and engage your own heart in worship before you get up to preach.
Attend a conference or two a year where your own soul can be fed by good preaching.
Cultivate a few close friendships in which you are encouraged spiritually.
Faith also includes a pastor's trust in God and His Word rather than in his own talents, personality, or strategic plans. Pastors often reach the end of themselves. The demanding schedule, stressful counseling issues, labor of sermon preparation, and other rigors of shepherding work have an exhausting effect. Even if you don't burn out, you might just wear out.
Pastors who persevere learn to trust God. You are one man. Let Jesus build His church. Your church's growth and success depend on Him.
You preach to your people that they should have faith in God during trials. Pastor, your church's demands and difficulties are your trial. Adopt the attitude of Paul when he said, "we were burdened beyond measure, above strength, so that we despaired even of life. Yes, we had the sentence of death in ourselves, that we should not trust in ourselves but in God who raises the dead" (2 Cor. 1:8–9). Work hard, but trust God.
When you find yourself growing weak, starting to indulge in thoughts or choices that you know will lead to disaster, turn to your Father in faith. Openly acknowledge your need for help. Call on Him for grace in your time of need. He is the faithful one. You can trust Him to forgive you, renew your strength, and enable you to press on.
Watch Your Moral Purity
"Purity" probably refers to moral purity. Paul used the same word a few verses later in 5:2, warning Timothy to treat "the younger women as sisters, with all purity." A pastor's watch over himself includes keeping himself relationally and sexually pure.
A pastor's imagination can be ensnared by sensual images on social media or in movie scenes. Down the path of impurity he goes from guilty glimpses to hours of pornographic fantasy. His conscience burns. Spiritual vitality drains away. As impurity poisons his soul, his relationships turn cold and ministry work becomes meaningless. A crash is imminent.
One of the best ways to guard your viewing is to have accountability software on phones, tablets, and computers. Enlist a partner who sees a report of every site you visit. Software won't stop a determined porn viewer, but it provides a safeguard for the man who is endeavoring to stay pure.
Purity includes guarding the "husband of one wife" qualification for pastors (1 Tim. 3:2). The term here literally means "one-woman man." A persevering pastor cultivates and protects exclusive devotion to his spouse. Companionship and intimacy are often casualties in a ministry marriage. Unless both husband and wife work at these, their hearts may become vulnerable to inappropriate friendships, emotional affairs, and adultery. Sadly, this kind of ministry crash has become so common it's hardly a shock anymore.
Determine together that you will prioritize your marriage. Plan and take time to be together on dates, outings, and getaways. Pray together. Listen to one another. Have fun. Guard yourself, pastor, by protecting and cultivating oneness with your wife. You started in ministry together. Finish together.
Finish Strong
Persevering in ministry doesn't happen without commitment and effort. Paul urges men in ministry to "continue in them" (1 Tim. 4:16). "Continue" can be translated "persevere." The verb tense indicates constant activity: "Keep on persevering."
"In them" refers to both the personal practices ("yourself") and the teaching responsibilities ("the doctrine") described in the preceding verses. Paul prodded Timothy, "Don't let these practices drop. Persist in them."
When you're a new pastor, watch yourself in these areas. When your ministry is prospering, be especially careful. When ministry is painful, pay close attention to your personal life. When the day comes that you look back over decades of ministry, renew your commitment to guard your heart all the way to the end. Guard your integrity to have a persevering ministry.
Start strong. Stay strong. Finish strong. Don't let up. Stay on guard. Watch yourself until your ministry is done and you're on your way Home.
---
Dean Taylor has served in pastoral ministry for over twenty-five years. He holds degrees from Bob Jones University and Seminary (BA, MA, MDiv) and Northland International University (DSM) and serves on the pastoral ministries faculty at Faith Baptist Bible College. His delights include his family, reading, and the great outdoors.
1045 reads
2315 reads