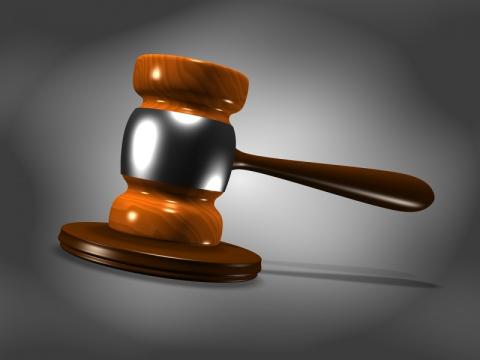 Some Christians have always been troubled by God's command to the Israelites to kill all the pagan inhabitants of the Promised Land. Moses ordered the people to "devote them to complete destruction," (Deut 7:2). Why would God do this? Where's the mercy? Where's the love?
There are at least two reasons why God did this.
Because of sins
First, God did it because of the terrible sins of the pagan nations
Not because of your righteousness or the uprightness of your heart are you going in to possess their land, but because of the wickedness of these nations the Lord your God is driving them out from before you, and that he may confirm the word that the Lord swore to your fathers, to Abraham, to Isaac, and to Jacob (Deut 9:5).
But, it's not as bleak as all that. God told Abraham his descendants would eventually become slaves in Egypt for 400 years. Afterwards, "they shall come out with great possessions," (Gen 15:14). Why would God not just give them the Promised Land immediately? Because, in Abraham's time, "the iniquity of the Amorites is not yet complete," (Gen 15:16).
So, God kept the Israelites in Egypt for 400 years specifically so the pagan's subsequent destruction would be justified. This suggests God allows us to "fill our cup" before He metes out judgment (cf. Mt 23:32; 1 Thess 2:15-16).
Protection from idolatry
Second, Moses warned the Israelites they must destroy all the inhabitants of the Promised Land. Why? So "that they may not teach you to do according to all their abominable practices that they have done for their gods, and so you sin against the LORD your God," (Deut 20:18).
The Israelites under Joshua destroyed about 31 cities and killed the inhabitants (Josh 12:7-24). But, they never finished the job. Many tribes failed to drive the pagans out.1 They co-existed in an uneasy way; the hostility always at a slow boil. The results were predictable. After the first generation passed away, "they abandoned the Lord and served the Balls and the Asharoth," (Judges 2:13).
What can we learn?
We can learn at least four things from this.
First, God can dispense judgment whenever He wants. It will be dispensed at the judgment seat. He can also dispense it now, in this life, any way He wants. He's the sovereign Lord. This means there is no justification for thinking God is "mean" for ordering the destruction of the Canaanites.
Second, nobody is innocent. We're all born guilty, and we all deserve judgment. The fact that anybody is alive now is proof of God's grace. Too many Christians say they believe this, but probably don't believe it. They assume God is "unfair" and "cruel" when He brought judgment on the pagan nations. It helps if we banish bad salvation analogies from our minds.
I'm not sure if you've heard the one about God as the lifeguard who tosses the ring buoy to the drowning swimmer. In this scenario, we are (all of us) the sinner struggling in the water, desperate for help, calling out for mercy to Yahweh the lifeguard. Because God is full of love, He of course tosses the buoy. This analogy crashes and burns when you come to the Book of Joshua, because now God is the heartless lifeguard who sits on His hands and orchestrates our drowning.
It crashes and burns because the analogy is false. It assumes we're all calling out to God, desperate for help, wanting to be rescued. This is wrong. We're alienated from Him. We don't want Him. We hate Him.
A better analogy would be God as the fireman pulling people out of a burning building while they try to shoot him. Actually, they succeed in killing His Son. Yet, God knew we'd kill His Son. And the Son knew He'd die. Yet, He came anyway. He came specifically to be killed, so He could change hearts and minds and then pull some of the killers out of that burning building. Now, the analogy is better. What obligation does the fireman have to save everyone who wants to kill him? None at all. But, by God's grace, He saves some of us anyway.   
Third, God's patience does have a limit – but it's a big limit. He waited for the Amorites. He waited over 400 years. He waited for the disobedient Israelites who came out of Egypt who were barred from the Promised Land.2 He was patient with the Jews who hindered Paul from evangelizing to the Gentiles (1 Thess 2:13-16). The "limit" means not that they can't come to faith,3 but that God ends their lives by removing them from the scene.
Fourth, when you pray for God's kingdom to come (Mt 6:10), you're also asking for judgment on the world  whether you realize it or not! This prayer is a plea for God to act. When His kingdom comes, judgment will come with it (Rev 20:1-6). This means, in effect, Jesus commands you to pray for the wicked to be punished and the righteous to be rewarded. Whenever you pray for Jesus to return, you're also asking for judgment on a whole lot of people.
When we consider this question, we're actually asking whether we believe God is "allowed" to judge people when He wants, the way He wants, for the reasons He wants, and whether we're allowed to second-guess His motives. If we believe for one moment that God is "unjust" for destroying the Canaanites, then we really have too high a view of ourselves.
10727 reads