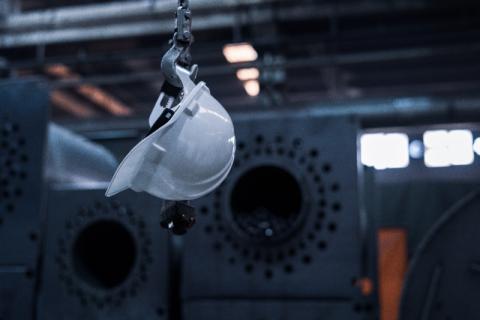 By Micah Colbert. Reposted from Rooted Thinking.
A Renewed Focus
Over the past few years, there has been a renewed focus in many churches on the importance of developing and teaching a theology of work. This emphasis on vocation has been long overdue. According to one study, the average person will spend 90,000 hours at work during their lifetime. That's a mind-boggling amount of time! Needless to say, what happens during those 90,000 hours is no trivial matter.
Sadly, many Christians have entered the workplace without a biblical understanding of vocation. They might view their job as a necessary evil or simply a means to make money. The Scriptures, however, teach us that work is a vital part of God's good design for our lives. Our work is an essential aspect of our worship. We were made in God's image to reflect His character and glorify Him in our work (Gen. 1:26-28, 2 Cor. 10:31). Christians are ambassadors of Christ in their workplaces, shining the light of the gospel in dark places (2 Cor. 5:18). Through our work, we also have the privilege of extending God's "common" grace to others so that society as a whole can flourish.
A Discouraging Reality
Work is good, but as we all know, work in a sin-cursed world can be extremely discouraging and disappointing. Because of the Fall, we find ourselves in less-than-ideal work situations. Spending most of our waking hours dealing with troublesome clients, students, coworkers, or even fellow Christians can be overwhelming. In addition, many of us have jobs that don't appear to be particularly valuable. We're not "making a difference" in the world around us. We might not even be allowed to talk about Christ in our workplace. Oftentimes, it feels like we're stuck in a monotonous, tedious cycle of doing things that have no obvious eternal significance. How can we glorify God when our work doesn't add a lot of value or benefit to others?
The Forgotten Way We Glorify God
Generally speaking, we tend to think about glorifying God in terms of meaningful activity. We focus on the tangible outcomes and measurable results of what we're doing. We forget, however, that God is far more interested in who we are becoming than what we appear to be accomplishing. He is infinitely more concerned with our spiritual growth than our vocational impact. Ultimately, God is glorified in our Christlikeness (Rom. 8:28-30). He is actively orchestrating all the events, circumstances, and situations of our lives to mold us into the image of His Son. This means that your work—regardless of how meaningless or mundane it appears to be—is part of God's wise, loving, sanctifying plan to make you more like Christ. Regardless of your vocation, you can glorify God in your work as you submit to His process of making you a fruitful, Christlike believer.
My Favorite Example of a God-Glorifying Worker
My favorite example of a believer who glorified God in a challenging work situation is my father. My dad's jobs were hardly world-altering. For most of my childhood, he drove trucks locally for Coca Cola (even though his preferred carbonated beverage was Pepsi). After a stroke that nearly left him disabled, he worked for a number of years sorting mail in a mail room. Most of the people dad worked with lived godless, debased lifestyles. Frequently, my father was mocked for his faith and morals. And yet, dad was one of the most joyful, God-glorifying people I knew.
Before he passed away, I remember asking him how he kept his sanity in the midst of such an awful work environment. His response was simple, but memorable, "Micah, God placed me there to be a testimony for Him. All I could do was pray, work hard, and show them the love of Christ." Dad might not have had a rewarding job that "made a difference," but his steady, Christlike example glorified God and left an indelible impression on my life that I trust will continue to bear fruit for years to come.
A Word of Encouragement
Dear reader, you may feel like what you do day-to-day in the workplace has no value. Your job might seem mundane and meaningless. But take heart. Work is part of God's good plan to make you more like His Son. Don't forget: what you do—and more importantly, who you become—during those 90,000 hours can bring great glory to God and good to others as well.
Photo by Ümit Yıldırım on Unsplash.
---
Micah is the discipleship and outreach pastor at Community of Grace Church in Buffalo, NY. He is also the author of two outreach books: Good News for All Nations and Discovering Hope. Micah enjoys reading, coffee, hearty conversations, and time spent with his wife and four children.
1001 reads