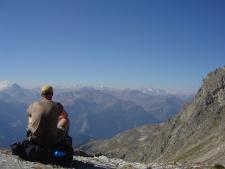 Read Part 1.
As we contemplate God's perfections, we need to pay attention to what God has disclosed about Himself, linking these qualities together as they are linked together in His person. The perspectival aspect that is so important to grasp when we are dealing with the attributes should be remembered.
Millard Erickson actually criticizes the great Puritan Stephen Charnock for seeming to compartmentalize the attributes of God. When we are dealing with the perfections—whether it be the power of God, the presence of God, the holiness of God, or His patience, love, justice, grace, mercy, truth, eternality, immutability, omnipotence, etc.—we should see the attributes wrapped up in each another; that they are different perspectives on the unity of the one God, not parts of God, but rather perspectives on God.
We have been saved by God's grace and mercy and love and power and truth and justice, so this places us under an obligation to glorify Him. I Corinthians 10:31 declares,
So, whether you eat or drink, or whatever you do, do all to the glory of God.
But how can we do that truly if we have not made ourselves familiar with the way God has disclosed Himself in the Bible?
The Glory of His Name
Psalm 29 reminds us to,
Ascribe to the LORD the glory due his name; worship the LORD in the splendor of holiness. (Psalm 29:2)
1072 reads