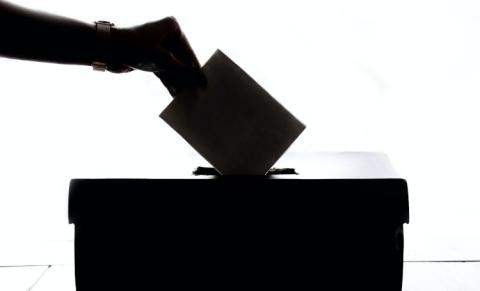 By now, I thought we would have all moved on from this wearisome topic, but Donald Trump and his supporters are nowhere near giving up. Many who lean right seem to be sold on some form of 2020 election illegitimacy.
Last week, Breitbart posted Pollak: The Real 'Big Lie' Is That the 2020 Election Was Free and Fair. When it was brought to my attention, I had to respond.
A few things to clarify up front
There had to be some real fraud in the 2020 election. In my own state of Wisconsin, for example, an audit identified 27 possible cases of fraud out of 3 million votes. Assuming other states have similar or worse numbers, some of these cases will turn out to be real fraud. So, let's clear some fog:
There was some fraud in the 2020 election.
Almost nobody disputes that!
The real question is this: Was there enough fraud and other misconduct in the 2020 election to render it illegitimate, "deeply corrupt," not "free and fair," etc.?
Pollak, and many others answer emphatically, yes. It's supposed to be one of the things that separates real Republicans from RINOs and traitors. It shows which side you're on, and there are only two choices: the right and the left. Us and Them.
But every chance I get, I encourage people to approach questions like these differently. How about not taking the side of the left or the right, but taking the side of reason and truth and letting that take you where it will? Let's reject our cultural habit of doing IFF first and evaluating truthfulness later (if ever).
I want to respond to some of Pollak's statements individually, but first, let's get factual. There's way too much opinion out there these days!
All the contested states certified their election results. Most conducted audits and investigations of one sort or another resulting only in minor adjustments to vote totals.
Miscellaneous other facts worth noting
The Heritage Foundation has a searchable database of fraud cases. Many grab that top number of "1,328 proven instances" without noticing that these have accumulated since 1979. The database lists 17 fraud convictions in "disposition year" 2020 and 13 for 2021. 2016 alone has 62, and 2011 has a whopping 126. I assume "disposition" is later than "date of vote," so we don't have meaningful numbers for the 2020 election cases yet. Still, so far, they're on track to be about average or less.
The possibility that folks might want to cheat during an election didn't just pop up here in the 21st century. Federal, state, and local authorities have been working to make cheating more difficult for at least 175 years, probably longer (haven't found anything dated further back than 1845 yet).
Some point-by-point
Pollak is at least clear, so, points for that. His first paragraph:
Democrats and their media satraps are trying to censor anyone who supports what they call the "Big Lie" — the idea that the 2020 presidential election was stolen. But the real "Big Lie" is that the 2020 presidential election was free and fair.
First, the media. These remarks are, at best, distortions. What media are supposed to do is select sources, rejecting those that aren't credible or that work against the goal of providing the public with good information.
They often fail to do this fairly and often don't even try. The fact remains that when they filter out clearly counterfactual narratives, they're doing their job. Nobody owes anybody a spotlight or a megaphone. This is not "censoring."
Also, where are all the liberals, centrists, or even dissenting conservatives having their say on Breitbart?
Second, the stolen election story. It is, in fact, a Big Lie worthy of the name, and those who promote it deserve to be marginalized. They shouldn't be "silenced," but the idea should not be respected as a valid opinion.
Here we run into a major cause of confusion. Many Americans don't know how to distinguish between fact and opinion. It's fair to say that the difference isn't always clear, but frequently—as in this case—it is.
If anyone who honestly tries can verify it, it's a fact.
If people who have nothing to gain, and even people who have a lot to lose, accept it as true, there's a good chance it's a fact.
If it's only denied by people with strong incentives to deny it, it's probably a fact.
Those spreading the lie should be marginalized, especially by conservatives. It's neither "a matter of opinion" nor a harmless notion. It goes against overwhelming evidence and works to weaken confidence in our electoral system. That loss of confidence can only breed future political violence.
Frustration over the perceived illegitimacy of the 2020 election led to the January 6 demonstrations and also motivated the subset of demonstrators who engaged in property damage and violence.
Third, "free and fair" as the bigger lie. Even if it were a lie, "free and fair" is dwarfed by the lie that "the election was stolen," from the lips of a defeated president who is supposed to be relinquishing his power and legitimizing his successor.
Which lie is "bigger"?
| | |
| --- | --- |
| The "lie" that the election was free and fair | The lie that the election was stolen |
| Encourages acceptance of illegal or unethical behavior that prevented voters from exercising their rights. | Encourages belief that our electoral system is broken and rights must be defended by other means. |
| Promoted by judges, media, and politicians at various levels. | Promoted by media, various politicians, and a President of the United States. |
| Results in victims accepting leaders as legitimate even though they really aren't. | Results in victims refusing to accept leaders as legitimate, though they really are. |
| Impacts the future by potentially allowing misconduct to increase. | Impacts the future by potentially ending peaceful transitions of power entirely. |
| Overlooks cases of media unfairness and election worker misconduct and/or fraud. | Overlooks numerous court rulings, decisions by legally authorized county and state officials, and the results of numerous audits. |
Trump's lie is far bigger because of the quality and quantity of evidence it rejects, the potential damage, and who is telling it.
"We should not do what Democrats did after 2016, and spend four years chasing conspiracy theories."
Is he unaware of the irony here? There was some Democrat silliness after 2016. There was some investigation of entirely plausible potential crimes by the President. That's not "chasing conspiracy theories." In 2020 and 21 we have most of the Republican base, nearly all of the right wing punditry and news media, numerous congressmen and senators, and the former president himself defining themselves by conspiracy theories. But I agree with Pollak on this point: "we should not."
"As I wrote in my ebook, Neither Free nor Fair: The 2020 U.S. Presidential Election …"
He's selling something. That's a clue.
"Voters were denied the 'absolute' right to a secret ballot [through flawed vote-by-mail systems]."
The mail-in vote issues have been greatly exaggerated. Some states made quick changes in order to try to enable voters to participate in the midst of quarantine, and some of the results were messy. But which is worse, "flawed vote-by-mail systems" or no ability to vote at all?
"American voters knew, as they went to the polls, that the left would not accept Trump's re-election peacefully. Left-wing radicals posted online plans to 'disrupt' the country in the event that Trump claimed to have won a close election."
What voters knew, if they were paying attention at all, was that a few "left-wing radicals" talked about resistance while a sitting President spread the narrative for months that, if he lost, it was going to be due to cheating and unreliable mail-in voting.
So, yes, some on the left were afraid he would try to steal the election and said some extreme things. They must feel pretty vindicated now, since Trump actually did attempt to steal the election after he lost!
"The 2020 presidential election was deeply corrupt."
Again, numerous audits, investigations, and court cases—many decided by Trump-appointed judges—say otherwise.
So far, all the hard evidence indicates that the 2020 election was about as free and fair as elections in the U.S. ever are—which is pretty free and fair! The claim that Donald Trump was robbed of victory through fraud is a deceit worthy of the term The Big Lie, and "free and fair" isn't a lie at all.
For further reading
I recommend the well sourced and well-reasoned work of the factchecking crew at The Dispatch. A sample of relevant Fact Checks:
---
Aaron Blumer is a Michigan native and graduate of Bob Jones University and Central Baptist Theological Seminary (Plymouth, MN). He and his family live in small-town western Wisconsin, not far from where he pastored Grace Baptist Church for thirteen years. In his full time job, he is content manager for a law-enforcement digital library service.
1945 reads
1350 reads