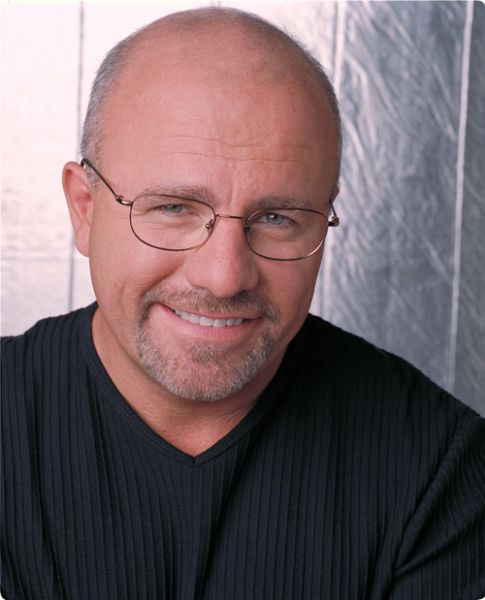 Read Part 1.
Author's note: This critique has been specifically focused on the appropriateness of Financial Peace University as a financial counseling program in a local church. It does not evaluate Ramsey's TV show, radio program or books, none of which I have ever seen, heard or read.
For all the benefits of Dave Ramsy's Financial Peace University (FPU), I found several troubling problems with it. I addressed the good and the ugly in Part 1 of this essay. Now let's look at the bad.
The Bad
When I mentioned to a friend recently that I was writing a review of FPU, he responded with enthusiasm that Dave Ramsey had changed his life. He explained that through FPU he had gotten out of debt, was saving for retirement and living a much more frugal life. When I indicated that my review was not likely to be favorable, he was surprised and a little defensive. Because he is theologically astute, I asked him about what I perceived to be the major flaw of FPU—the distortion of the gospel. He responded as I think many Christians would if asked that question: what distortion? I think it very likely that many Christians could attend FPU and not notice anything wrong with its message. The reason this is true is because most Christians do not have a firm conviction that the gospel ought to be central in any discussion regarding an issue of the Christian life. The gospel for many is about evangelism, not money, or sex, or parenting, or leisure.
A truly Christian viewpoint, however, sees everything through the lens of the gospel. This flies in the face of so many Christian attitudes toward everyday life, whether it be money, music, the arts, technology, or any host of cultural issues. The typical Christian response is to find some scattered verses and weave together a loose tapestry of references organized by his preconceived notions. To be truly Christian is to approach the issue from the standpoint of the gospel, and here is where I find FPU to be downright lacking.
First, when it comes to explicit references to the gospel, FPU is a disaster. In one video Ramsey tells the sad story of a young father who was diagnosed with cancer. By following Ramsey's advice, this man had been able to provide for his family, so that when he died, his wife would not have to work, and his young children would be cared for. Ramsey proceeds to tell his audience that the man did eventually die, but it was "OK because he loved Jesus" and therefore we know where he is. This is the only reference to the gospel I could remember in the entire thirteen-week curriculum (although admittedly, I never attended the last session). My point is that this kind of reference to the gospel is weak at best and misleading at worst. If a church uses FPU as an evangelistic tool, it needs to be fully aware that the gospel will not be given in any recognizable fashion in the program.
Remember that FPU is marketed to other segments of society also, such as businesses and the military; and in these versions, all reference to Scripture and God are removed. If the only difference between a version of the course that is acceptable in secular settings and one that is designed for churches is a few Bible verses and off-hand references to God, how explicitly Christian is this view of money, really? But it gets worse.
In another video Ramsey actually directly contradicts the gospel when he mentions the various steps for getting out of debt. One of his necessary steps is to pray. Knowing that his audience is probably a mix of believers and unbelievers, he encourages them to pray nonetheless. He then tells his audience in effect, "Some of you don't want to talk to God because you think, for whatever reason, that God is angry at you. God is not angry at you!" Now, if this video were specifically designed for an explicitly Christian audience, I would perhaps understand why he makes this statement. But after stating this, Ramsey in no way qualifies his statement. He simply proceeds to inform the audience that God wants to help them out of debt and that He loves them.
Some might object that FPU is a financial program and not a gospel presentation. While I acknowledge this fact, any time a Christian speaks about God or the gospel, his comments should be clear, complete and biblical. Defending FPU based on its purpose as a financial program is akin to defending The Shack's heresies because it is "just a novel." I would rather Ramsey left out all reference to God and Scripture than for him to obscure the gospel and place Scripture alongside other ancient wisdom as if the two are equal.
Second, and more significantly, Ramsey's whole approach to money is counter to the gospel's approach. For Ramsey, up is up and you save your life by saving your life. In the gospel, the way up is down and you save your life by losing it. Ramsey's goal is never to have to worry about money again. The gospel way is to be willing to have your needs met day by day. Ramsey's way is to be self-sufficient, relying only on your financial foresight, savvy and accumulated wealth. The gospel way, regardless of how much money one possesses, is to be utterly dependent upon God for everything. Ramsey's way is one of increasing wealth which is a way to escape suffering and need. The gospel way is to expect suffering in this life and to be increasingly needy and dependent. Ramsey cannot conceive of failing to tear down one's barns and building greater. The gospel cannot conceive of even taking a staff on the journey, but to trust that God will provide whatever is needed.
The gospel should change the way we view everything, including money. While many good principles are taught in FPU, churches and their leaders need to be aware of the problems with it as well.
Conclusion
Dave Ramsey's Financial Peace University is probably most helpful for people in debt, people who have a good-paying job, and for people who expect that they will be upwardly mobile throughout their working years. It is probably least helpful for older people whose earning years are mostly behind them, for people who have significant uncontrolled expenses such as large medical bills, and for people who have committed themselves to full-time vocational ministry and don't expect ever to make more than enough to survive.
Because I fall into these last two categories, I felt depressed at times during the course over my failure to make money more of a consideration in my career and job choices. Sometimes after an FPU class I felt like a fool for taking positions since graduation from seminary based on the question of whether my family could survive financially, because I felt God leading me. I have since fully recovered from this slight depression by returning to a gospel focus, and realizing that even if I have to work my whole life and die a pauper, if I lived for God, it will have been worth it.
Some might question why such an extensive critique needs to be written on something that I found so much value in (you do remember my early positive comments, don't you?). I believe this kind of critique is necessary, because I believe we all need to be called back to a gospel-centered mindset. Recently a critique that Dave Powlison wrote of Gary Chapman's The Five Love Languages (5LL) was reposted on the Internet, and it drew some criticism from commenters who wondered why Powlison had to critique 5LL according to the gospel. Why, they wondered, could he not just acknowledge the positive things in 5LL and forget the criticism? Powlison explains why in the critique: "When the analysis of what is wrong does not lead directly to our need for the person and work of the Messiah, then that analysis is shallow. The solution necessarily becomes some version of 'Peace, peace,' when there is no peace."
While there are many helpful ideas and helps in FPU, I'm afraid that in the end it presents a view of money, God, and the purpose of life that stands in conflict with the gospel. If a church is going to use FPU with its members, I would recommend a complementary study of a biblical theology of stewardship and suffering to buttress the weaknesses of FPU. If a church is going to use FPU as an evangelistic tool, I would recommend carefully screening the videos and excluding the controversial parts mentioned in this review. I would also recommend a supplementary clear presentation of the gospel to correct and offset the weak attempts made in the series. While sound teaching is a critical need in the church today, faithfulness to the gospel ought to be the standard by which we judge the value of that teaching.
---
Mark Farnham is Assistant Professor of Theology and New Testament at Calvary Baptist Theological Seminary (Lansdale, PA). He and his wife, Adrienne, grew up in Connecticut and were married after graduating from Maranatha Baptist Bible College (Watertown, WI). They have two daughters and a son, all teenagers. Mark served as director of youth ministries at Positive Action for Christ (Rocky Mount, NC) right out of seminary and pastored for seven years in New London, Connecticut. He holds an MDiv from Calvary and a ThM in New Testament from Gordon-Conwell Theological Seminary (South Hamilton, MA). He has also studied ancient manuscripts at Harvard Divinity School and philosophy at Villanova University. He is presently a doctoral student at Westminster Theological Seminary (Glenside, PA) in the field of Apologetics. These views do not necessarily reflect those of Calvary Baptist Theological Seminary or its faculty and administration.
27418 reads