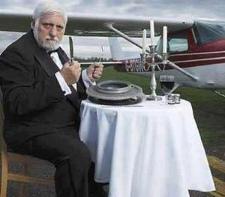 Reposted from The Cripplegate.
Two weeks into 2019 and I'm guessing some of us are already behind in our yearly Bible reading plan. If you're like me, getting one or two days behind in January can be discouraging enough to want to call the whole thing off.
That's what happened to me last year. I had an ambitious 10-chapter-per-day plan to get me through the whole Bible twice, and the New Testament three times. But this plan also meant that missing a day or two made catching up a major undertaking.
After falling behind and catching up, and repeating that cycle a few times, I shelved my plan… but not my Bible. Instead of insisting that I complete all ten chapters every day, if I could only do two or three, then I did only two or three. And if I skipped a day or two, I just picked up where I left off. The result: I got through the whole Bible…once.
That feat was not as satisfying as the former plan would have been. But it had the advantage of being realistic and realized.
The principle I learned is that the task was more enjoyable and effective when tackled by simply chipping away bit-by-bit, without the crippling guilt and self-loathing of falling short of a particular, overly ambitious plan.
The mascot for this approach to achieving goals is Frenchman, Michel Lotito (1950-2007). You may know him by his delightful sobriquet, Monsieur Mangetout (pronounced mun-jê-toot), meaning "Mr Eats it All."
Mangetout made his living as an entertainer.  He would lay his hungry eyes on an impossibly indigestible object, say a bicycle or a bed.
And then he would eat it.
He consumed huge quantities of indigestible material, including metal, glass, and rubber. (Though he complained that eating hard-boiled eggs and bananas made him ill.)
In his illustrious career Mangetout downed the following items (these figures might seem hard to swallow, but I'm really not making any of this up)…
18 bicycles
15 shopping carts
7 TV sets
6 chandeliers
2 beds
1 pair of skis
1 coffin
400m of chain
and, I kid you not: 1 airplane
Yup, you read that right. Over a period of two years, he ate ground up portions of a Cessna 150, one kilogram (2.2 lbs) at a time.
Between 1959 and 1997 Mangetout ate nine tons (20,000 lbs) of metal. How did he accomplish such an amazing, albeit bizarre, feat? He simply took it one little piece at a time until he had addled his way through his goal.
He also guzzled copious amounts of water, the occasional splash of olive oil to lubricate his gullet. He would grind the object into manageable pieces, often mixed with other more user-friendly substances.
When reading the Bible you need to keep the goal in mind: to know God's will, to grow in maturity, to fuel sanctification, and to enjoy closer intimacy with your Savior. These pursuits are anything but unappetizing.
Break the project into manageable, realistic chunks, and chew away unceasingly until you achieve your goal. Perhaps a deadline is too stifling. Just keep track of what you have read. Consider varying the genres and serving-sizes.
If you get discouraged that you have missed a few days or even weeks, just be thankful that (like metal, glass, and rubber) the word of God doesn't go stale. You can just pick up where you left off and get back to your steady diet of healthy spiritual food.
Here are a couple of links for your consideration:
Bon appétit.
---
Clint has been the pastor of Hillcrest Baptist Church since 2005. He lives in Durban, South Africa with his wife and four kids.
1178 reads
2047 reads