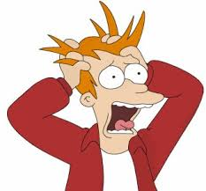 I remember several years ago when I first became aware that celebrity pastors live in a different world than ordinary pastors. They have staffs. They're better paid. They often have fewer preaching responsibilities. They don't have to clean the bathrooms. They probably don't meet with the volunteer janitor on a Saturday morning to install LED bulbs above the platform, so the video livestream can capture a better picture. They're well-meaning, but they live in a different world. A parallel universe. Only someone disconnected from "normal" ministry could write something like this:1
… the Holy Spirit has commissioned us to be his instruments, and our job is to do everything we can to be sharp instruments in his redemptive hands. I will tell you what this means for me. It means that I can't have a fresh encounter with the truths I am to communicate from a particular portion of Scripture on the week that they are to be preached. A week does not give me enough content and communication time. I work ahead to prepare to preach wherever I am called. This means that when I prepare the content of a message, it is the message that I'll be preaching in three or four weeks.

This gives time for truths to marinate in my own heart and become more deeply and practically understood. On the week that the sermon is to be preached, I preach it aloud to myself some fifteen or twenty times. As I do this, both my understanding of the passage and the creative ways it can be communicated deepen and develop.
In this excerpt, Paul Tripp is trying to exhort pastors to dedicate time to studying the Bible and communicating well. He's trying to help. I never finished his book. I stopped when I read that bit, and never picked the book up again. This is a utopia, a fantasy; a world of make believe. All that's missing are the unicorns. Who knows, maybe they were on the next page?
In this article, I'll briefly sketch what my ministry activities were during the past week. It's representative of what happens most weeks. I don't intend to hold myself up as a role model; I'm well aware of my shortcomings. I only wish to present a more realistic look at pastoral ministry, from a bi-vocational perspective.
Christmas madness
I did my Christmas sermon this past Sunday (23 December) from Zechariah's prophesy about his son, John (Luke 1:67-80). I think it went pretty well. My own experience is that Christmas and Easter are not well-attended; people are often away visiting family.
After church, I had very little time to relax. The Christmas Eve service was the next evening, and my sermon was not ready. This isn't as troubling to me as it once was. The hard reality is that I don't have time to do what Paul Tripp recommends. I can't write a sermon weeks in advance, preach it to myself 20 times, and marinate in a Spirit-filled glow. I don't have time.
For Christmas Eve, I knew I wanted to explain why the virgin conception matters, which meant I knew I wanted the Christmas Eve sermon to be from Luke 1:26-38. I arrived home from church, had lunch, drank a double espresso, then collapsed in my armchair for two hours or so and read a bit of Dallimore's biography of George Whitefield.
Around 7:00 p.m last Sunday, I sat down and wrote my Christmas Eve sermon. I was done by 9:30 p.m. I was up early the next morning, went for a 30 minute walk while listening to a digital audiobook of Moneyball, then looked over the sermon notes before I got ready for work. I cut a bit from the text, and it was off to work for me.
Few people were at the office on Christmas Eve, which meant I had little to no managerial duties. I took advantage of this by spending most of the day working a fraud case involving title insurance, in which I suspect a title insurer is being quite naughty. "The State of Washington will have its revenge!" I cackled over my coffee.
The Christmas Eve service began at 6:00. I leave work at 5:00. My introduction wasn't done yet, and I wasn't happy with the sermon, either. I saved two 15-minute breaks during the day and fired up my nifty tablet at 4:30 to iron things out, once and for all. I succeeded, and was off to church.
I advertised heavily for the Christmas Eve service. I ran Facebook ads within a 10-mile radius for three weeks. I asked people to think about why the virgin birth mattered; why did Jesus have to come that way? We got lots of interest and lots of promises to attend. We had bulletins and Gospel tracts ready to give new visitors. We ended up having no visitors, but about 40 folks from the congregation attended. I was privately disappointed, but we had to try … and we have to keep trying, too!
The sermon was a bit longer than I wanted it to be, at about 25 minutes. It's very, very strange to shift gears from Investigations Manager to Pastor within a 60-minute timeframe. I didn't enjoy preaching the sermon and felt out of sorts. I'll never go straight from work to preaching again, if I can avoid it.
The sermon after Christmas
Tuesday was Christmas, so I didn't do too much with sermon prep. I'm doing a series through the Gospel of Mark, and I did read the next passage (Mark 8:27-33) several times on Christmas Day.
I don't preach verse by verse; I do passage by passage. That is, I don't necessarily dwell on every single verse; I try to communicate the message of the passage. What is the hinge of Mark 8:27-33, when you consider the rest of the book? Clearly, it's Peter's confession. Everything else is white noise. Commentators wonder about a "deeper" significance to Jesus' trek to Caesarea Philippi, or speculate about whether "on the way" (Mk 8:27) is an allusion to the Christian faith (Acts 9:2). That's not the point! Go write a paper on these alleged "nuggets," if you wish – just don't preach on them!     
How should I frame Peter's confession? What should I do with it? I pondered this as my family prepared to head to my sister's home for Christmas dinner. Then, I did something strange. Even though I'd just read the passage several times on Christmas morning, I conflated Mark's account with Matthew's. I decided to frame the sermon around Peter confessing Jesus was the Son of the living God, even though Mark doesn't record him saying this! I even did a short promo video for it, because I was so excited!
It was Thursday evening before I realized I'd done something terribly wrong. Should I stick with the "what does 'Son of God' mean" approach? After all, what's wrong with bringing in parallel passages to flesh Mark out, right? I decided against it, because throughout the series I've been trying to let Mark be Mark. This was too bad, because I had the entire sermon planned out in my mind. I knew exactly where I wanted to go to chat about what "son of …" means in the Bible, and what it means for Jesus.
So, I had to desperately re-calibrate. I got up early to ponder what to do. At about 6:00 on Friday morning, I decided to make the sermon answer "what does 'Christ' mean?" I went off to work, listening to Moneyball in the car, while the sermon outline percolated in my mind.
Everyone has a hobby horse. For some folks, it's being a Baptist fundamentalist. For others, it's dispensationalism. For some, it's eschatology. For me, it's the doctrines of God and Christ. Peter's confession meant something. It's the first time in Mark's Gospel where any disciple makes anything close to an accurate estimation of who Jesus is. So, what should I give the congregation, from this?
I could cram 8:27-9:1 together, and bring discipleship in, too. But, that won't do. I need to focus on the implications of the confession. So, how can I explain what "Messiah" means? The easiest thing would be to focus on Christ's three-fold office of prophet, king and priest. I love Millard Erickson's formulation, where he alters this to Revealer, Ruler and Reconciler. But, I'm actually preaching Mark 8:27-33, not a topical sermon about "Messiah." So, I need to cover the Mark passage, while leaving enough room for a generous digression about "Messiah" within the sermon.
What Old Testament passages address the prophet, king and priest angle? That's not too hard; I settled on (respectively), Deuteronomy 18:15-19, 2 Samuel 7:12-16, and Psalm 110. So, what's the sermon outline?
Leadup to the confession
The confession, what it means, and what have you done about it?
Jesus' prediction of His death and the full Messianic picture
Exhortation to repent and believe in the real Jesus
I started the sermon late Saturday morning. I worked for about 90 minutes, then stopped to chat with a prospective associate pastor for about two hours. I returned to it in the afternoon, at about 2:00 p.m. I was done with the rough draft by 4:30 p.m. I left it again, and returned in the evening to finish it off. I printed it, and made some corrections. I was up at 4:30 a.m. to review it one last time, and made some small changes.
At church, I usually spend a great portion of the singing, before the sermon, praying that the sermon would go well. Today, as I was praying, I was suddenly seized with the thought that I didn't have nearly enough exhortation in the sermon. I was terrified it would come across as an academic lecture, not a sermon. As the congregation sang the last song, I feverishly reviewed my notes and marked perhaps six passages in pen with the word "EXHORT!"
The sermon went very, very well. It was probably one of my better ones, lately. I actually had a visitor come up to me afterwards, in tears. That hadn't happened to me, before. After church, we went out to lunch with a co-worker of mine who came to church. Then, my wife and I visited a church member in the hospital, and listened as he told us stories of his days as an Air Force fighter pilot in Vietnam.
Summing up
I opened this article with the quotation from Paul Tripp because, for many ordinary pastors like me, his advice is divorced from reality. I'm bi-vocational, which means it's not possible for me to do what he suggests. I live in the real world:
I've had to get very, very good at doing sermons with shorter prep time.
I have to be ok with doing sermons on a Saturday.
I have to be ok with not having time to chase Koine Greek mysteries through a text.
I think this has made me better. I think I'm a much better preacher now than I was several years ago. I think my circumstances have forced me to jettison some of my more academic tendencies, and focus on the essence of a text. I used to spend two days on the Sunday sermon. Now, I'm a better preacher, and I can think about the sermon all week and write it a few hours. This isn't laziness; it's efficiency borne out of necessity. My sermons are better, deeper, shorter and more practical.
I suspect bi-vocational ministry will increasingly be the realistic future for young preachers. I've tried to explain what that looks like, for me. One thing it means is that sometimes you must put away the naïve advice of celebrity preachers, and use your training as best you can with the time you have. God will help you. He might even make you better!
Notes
1 Paul D. Tripp, Dangerous Calling: Confronting the Unique Challenges of Pastoral Ministry (Wheaton: Crossway, 2012), 149.  
6170 reads