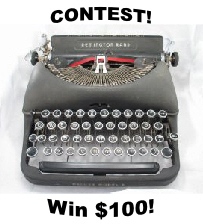 The winners of our first-ever SharperIron writing contest have been chosen!
They are John P. Davis for "My Journey Out of Dispensationalism" and Paul J. Scharf for "Why I Am a Dispensationalist." These contestants will receive prize checks in the mail shortly and their articles will be published here in sequence within a few weeks.
We much appreciate everyone who participated. Several of the other contest entries will be appearing here at SI in the weeks ahead.
589 reads