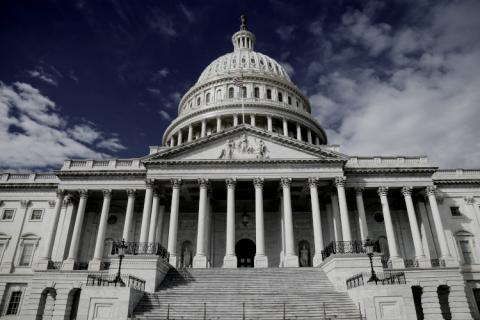 For those who hoped that our experience of living in times of crisis might end with 2020, I do not need to tell you that your hopes have already been dashed.
We might consider the string of crises that date back to last March as separate events, or we might think of them as one multi-faceted whole. We might also discuss those who appear to have engineered them, manipulated them or benefited from them.
But one thing is for sure: We are living in a time of national crisis, and our way of life has been altered—likely forever—in ways that we could not have imagined 12 months ago.
The latest round of crisis erupted before us on Wednesday, as a day that many anticipated would bring high political drama somehow escalated into life-and-death chaos through an unprecedented assault on the United States Capitol building.
We who are only able to watch these events from afar wonder how many of them are largely gamesmanship—distractions to take our eyes off of the Great Reset that world leaders promise, beginning this month; or whether the promised reset itself is merely political theater.
It is very difficult to know what to say about any of these issues. First of all, do any of us have enough of the facts to say anything meaningful at all? Secondly, what might we say that cannot be disproven—or, at least, found to be obsolete—by the time it is posted? And what is there to be said, really, that has not been said a million times already?
Ah, there is the point!
2111 reads