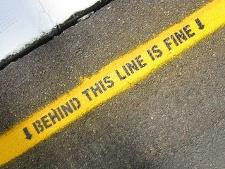 By Ernest Pickering (1928-2000). Read Part 1and Part 2.
The Pitfalls of Separatists
Separatists are human. They have sins. They are not perfect. While the matters about to be discussed are not problems exclusively for separatists, separatists are especially vulnerable to them by virtue of their unique position.
An improper spirit
It is possible to believe the right things, but to hold them and present them in the wrong way. Paul told us this when he spoke of those in Philippi who preached Christ "of envy and strife" and "of contention" (Philippians 1:15, 16). He was saying that he was happy for their message—Christ—but saddened by their spirit. Because separatists are in almost constant conflict in order to maintain their position against the tremendous attacks mounted against them, they can develop a spirit of bitterness and acrimony. They are under the gun most of the time, and this situation can take its toll. It is very important to be "speaking the truth in love" (Ephesians 4:15). On occasion, some separatists may be long on truth and short on love.
8477 reads