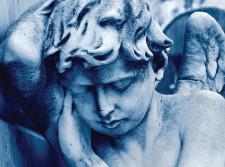 by James Saxman
Republished from Baptist Bulletin April/May 2017 with permission. © Regular Baptist Press, all rights reserved. Read part 1.
Tasks for Mourners
J. William Worden, Harvard professor, identifies four tasks for mourners in his book Grief Counseling and Grief Therapy. Gently helping a mourner to recognize these tasks is beneficial to the mourner's good health in the days that follow loss.
1. Accept the reality of the loss. It sounds ridiculously obvious, but facing the stark fact that the loved one has died is necessary for the mourner to move on from denial. To experience irreversibility is a shock. Children know that Daddy and Mommy fix everything. When our childish imaginations are confronted with reality, we must change what we are accustomed to. Like it or not, we must begin the awful task of accepting the finality of death.
1498 reads