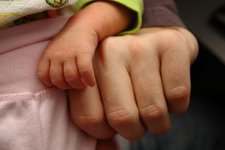 Reprinted with permission from Faith Pulpit (Jan-Mar, 2012)
The Family Integrated Church Movement (FICM) is having a growing impact within fundamental Baptist churches. Since the mid-1990s an increasing number of families within fundamental churches have gravitated toward the family-integrated approach. In addition, families entrenched in the movement have been drawn to fundamental churches because of their emphasis on Biblical preaching and conservatism. At first glance the influence of the FICM might seem entirely beneficial for traditional churches, but unfortunately not all of the impact has been positive. The FICM mindset can divide churches. 
Understanding the FICM
The FICM is comprised of evangelical churches, pastors, and laymen who share a distinct philosophical approach toward the family and church. Advocates of family-integrated churches (FIC) believe that families should always worship and fellowship together in age-integrated (i.e., multigenerational) services and activities. Conversely they insist that virtually all age-segregated ministries and activities at church, such as Sunday School or youth ministries, are unequivocally unbiblical. Also, they often speak of the father as the conduit of spirtual growth in the family.
14868 reads