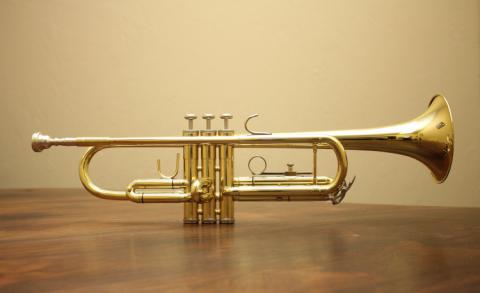 By M.R. Conrad
Nelson Knode was supposed to be teaching me trumpet. He did that, and he did it well. But Nelson did so much more than teach me trumpet. He was my undercover mentor.
My Undercover Mentor
"I want to walk with Jesus," Nelson told the ten-year-old me, his blue eyes a bit overly intense. I never knew the professional trumpeter without snow-white hair. In my mind, wrinkles had always creased his face. And his mantra never changed, "I want to walk with Jesus."
My trumpet lesson was half trumpet technique and half discipleship. Since we met every Sunday after church in the church basement, I guess that made sense. I often could not tell where Nelson's musical pedagogy ended and his sermon began. Some of the stories he told to prove his points would fit either option.
Nelson didn't just talk: he modeled what he taught whether it be in trumpet performance or the Christian life. Now, years after my teacher went to be with the Lord, people hear me play the trumpet and say that it uniquely sounds like Nelson Knode. His wife says it to this day. I hope a clear tone in my trumpet playing is not all that rubbed off. Like Nelson, I want to walk with Jesus too.
God used Nelson Knode to mentor me. At the time, I didn't see it that way. I was just making loud noises in the church basement. But it has got me thinking—who could I influence in the everyday tasks of life to walk closer with God? Could there be more substance—an eternal aspect—to the relationships in which God has placed me?
1055 reads