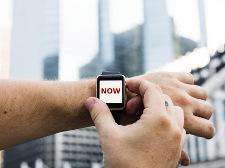 I do a lot of reading, as you probably know. Right now, I am reading a splendid book on the subject of apologetics titled, Finding Truth: 5 Principles for Unmasking Atheism, Secularism, and Other God Substitutes, by Nancy Pearcey.
Unfortunately, despite the amazing nature of this book, the author makes the same mistake I have heard repeated time and time again: the claim that our churches do not prepare our youth with the answers to the questions and challenges they will face in college.
The reason for this lack of preparedness (I would argue) is not necessarily a lack of opportunity. Many students don't want answers to questions (before they face a crisis), because it takes too much mental effort to think things through. Even if present where the big questions are thoroughly addressed, some may be uninterested and daydream the opportunity away. Such issues do not seem relevant at the time.
It is not until those students are pressured in college that they realize they do not have an answer, or that disturbing questions even exist. In most cases, answers are available—if you know where to find them. But if you haven't learned at least some of those answers beforehand, it is easy to conclude that there are no answers. (Incidentally, this is why it is crucial for college students to be involved in organizations like Cru/Campus Crusade, Navigators, or Intervarsity; those organizations can often steer inquirers to quick and at-hand resources).
593 reads