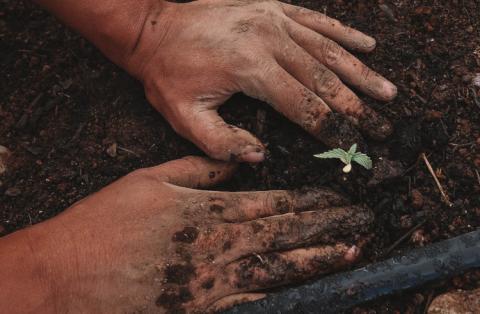 There is nothing simple about making disciples, and yet, making disciples should be done simply. Forming local churches from new disciples does not need to be an overly complicated affair.
In unreached areas, or among unreached people groups, to make disciples is to plant local churches. This is what Jesus communicated to us in the Great Commission:
Go therefore and make disciples of all the nations, baptizing them in the name of the Father and of the Son and of the Holy Spirit, teaching them to observe all things that I have commanded you; and lo, I am with you always, [even] to the end of the age. Amen. (Matthew 28:19-20 NKJV)
The Lord Jesus commissioned His people to go and make disciples of all nations. They are to baptize these new believers in the Name of the Triune God and teach them to obey Him.
To be an obedient disciple of Jesus means that a believer becomes a significant part a local body of Christians, a local church. There they learn to put into practice the teachings of Jesus and His apostles. It is God's design that His disciples follow Him in the context of local churches. As the author of Hebrews tells us,
Let us hold fast the confession of our hope without wavering, for he who promised is faithful. And let us consider how to stir up one another to love and good works, not neglecting to meet together, as is the habit of some, but encouraging one another, and all the more as you see the Day drawing near. (10:23-25 ESV)
1025 reads