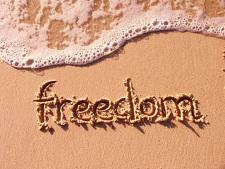 The Apostle Paul responds to questions from the Corinthians in his first epistle. Chapter seven addresses concerns about marriage, and chapter eight with eating meat offered to idols. Although idol meat was the question, Paul's answer leans heavily upon the underlying issue of Christian liberty. Some activities, though not sinful in themselves, should still be avoided because they harm others.
The Corinthians lived in an idolatrous society, and most of the church members were saved out of a pagan background. Much of their former social life involved meals eaten in pagan temples. No wonder, then, that questions relating to idol meat were high on their agenda. Two questions emerge. First, is it right to eat food at home which has been offered to idols, and second, should I refrain from eating at pagan temples? The Apostle Paul addresses both questions.
What We Know
All Christians know the truth about pagan gods, but knowledge can puff us up, which is why we need a generous dose of Christian love to build others up. Knowledge tends to promote overconfidence in ourselves fueling an inflated estimation of our knowledge. Yes, we know something about pagan gods which our neighbors do not, but none of us knows as much as we ought. Knowledge should make us humble, but often instead expands our pride. There is something more important than knowledge, namely love, which causes us to consider others and their needs, not trumpet our superior understanding. May our knowledge always be seasoned with love.
1816 reads