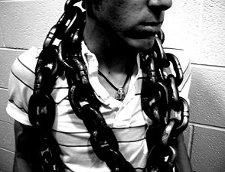 Loathing toward legalism (and perceived legalism) is commonplace in today's evangelical ministries, including those of fundamentalist heritage, and Galatians often plays a prominent role in how we think about legalism and Christian liberty.
But liberty is often misunderstood, and overreactions—as well as under-developed reactions—to legalism seem to be a growing problem. It's no coincidence that the Galatian error, and Paul's remedial teaching, is also often misunderstood. The result is that a letter that has great potential to help us with our present-day understanding of law, grace and liberty ends up contributing to confusion instead.
So the question in focus here is, to paraphrase the title, what was the Galatian problem?
6339 reads