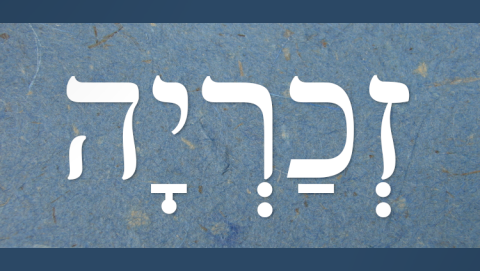 Read the series.
The Times of the Coming King1
The last three chapters of the book of Zechariah document circumstances surrounding the advent of the coming Ruler, the Messiah. The oracle opens with a battle against Jerusalem (Zech. 12:1-9). The text indicates that Jerusalem and its rulers will be used as a means of judgment against the surrounding nations (Zech. 12:9). Not that Jerusalem gets off scott free. But this scene emphasizes the Lord's role in defending His people. The next scene (Zech. 12:10-14) shows God eliciting repentance in the several families of Israel through two corresponding events; the pouring out the Holy Spirit, "the Spirit of grace and supplication," and the people catching sight of One "whom they have pierced" (Zech. 12:10).2
It is worth noting that the advent itself, as stunning as it will be, will not be enough to turn the hearts of the Jewish people to this personage, their long-promised Messiah. The deep mourning that will result from the realization that Israel has "thrust through" (daqar) when He first came to them, will be wrought by the Holy Spirit. In the final analysis, such is the corruption of human nature that it takes the special conviction of God the Spirit to open eyes and hearts so that sinners both see and feel the truth.
2157 reads