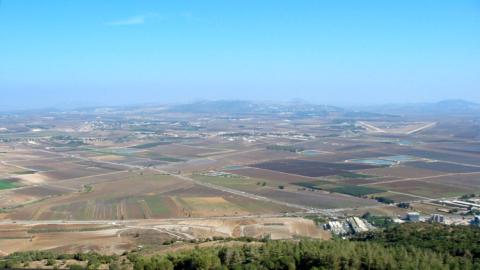 This is the final installment of the excerpts from my book The Words of the Covenant: Old Testament Expectation, which I hope to get published by the end of 2020. I would be grateful for those readers of this blog who have derived some benefit from these posts if you would please pray for God's blessing on the publication and reading of the book.
(The prophetic picture, broken down into basic categories, continued.)
g. The Rule of Righteousness, Justice, Peace, and Safety
When will this world know peace? When will things that could be fair actually be fair? When will justice stop being perverted? The answer to these questions is in the reign of the coming King (Isa. 32:1). He will judge righteously, "and decide with equity1 for the meek of the earth" (Isa 11:4). Only when His judgments are in the earth, will the inhabitants of the world learn righteousness (Isa 26:9). Once this occurs there will exist the wholeness and tranquility that is shalom, for the King is Himself, "Yahweh our righteousness" (Jer. 23:5-6), "the Prince of Peace" (Isa. 9:6).
In numerous places God has promised "peace and safety" to His people. In Hosea 2:18 "safety" is guaranteed because both human beings and the beasts of the earth become non-violent (cf. Ezek. 34:25). Micah 4:4 declares "everyone shall sit under his vine and under his fig tree, and no one shall make them afraid." Isaiah 26:12 reveals a wonderful theological truth:
2219 reads