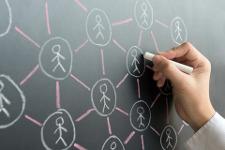 Church membership has fallen on hard times. Some question whether formal membership is taught in the Bible. Isn't it a man-made tradition that ought to be abandoned? Others accept it, but wonder if it has outlived its original purpose.
Increasingly, church membership is viewed as optional and is ignored, dismissed, and even actively resisted. This is not only true of individuals, but of pastors and churches as well. Are those who practice church membership beating a dead horse? It this simply a shop-worn tradition that should be discarded, or is church membership a biblical practice that ought to be restored to its original significance?
Concept and Terminology
The word "member," used to identify individual Christians in the church, is a biblical term. The most extensive passage is 1 Corinthians 12:12-27, where "member" is used fourteen times in the space of ten verses, sometimes as a singular noun but more often as a plural. Although the phrase, "church members" is not used, parallel concepts such as "members of the body" and similar phrases are employed.
We are told that the church is one body consisting of many members. Together, Christians constitute the body, but individually, each Christian is a member. This is true of the Church Universal as well as churches local. The passage begins by focusing on the universal aspects of the church, but continues to talk about each believer's membership in a local body.
1568 reads