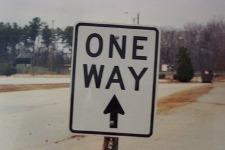 By Jordan Standridge. Reposted from The Cripplegate.
There was a man who thought he was dead. In fact, he told all his family members that he was dead. Finally, after months of being unable to convince him, they dragged him to a doctor. The doctor, also unsuccessful, finally asked him, "Do dead men bleed?" The man responded, "Of course not!" The doctor promptly took out a knife and cut the man's finger, and as the man watched the blood run down his hand he exclaimed, "Wow! I guess dead men do bleed!"
This man had presuppositions he brought with himself to that doctor's appointment. He believed that he was dead and no evidence was going to change his mind. In a similar way, every one of our evangelistic encounters happen with someone who has preconceived notions and presuppositions.
Understanding why people don't believe the gospel is key. Either they lack the evidence and are just waiting for the perfect argument to come along or they are blinded by their sin and need the gospel. As believers, we are called to make a defense. 1 Peter 3:15 gives us our calling. Peter says,
But in your hearts honor Christ the Lord as holy, always being prepared to make a defense to anyone who asks you for a reason for the hope that is in you; yet do it with gentleness and respect
This verse gives us three keys on how to do apologetics that we should apply in our everyday conversations as we "make a defense" with unbelievers.
834 reads