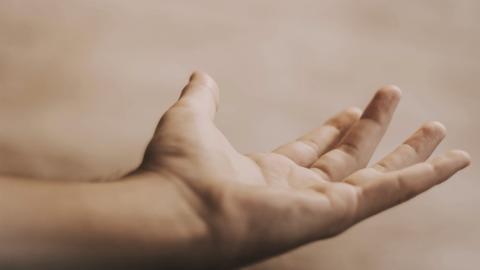 There is a dynamic that each of us must learn by experience that has the power to transform our understanding of the Christian life. I call it the principle of the open hand.
I have tried to determine who first enunciated this concept. Apparently, it traces to Martin Luther, who stated: "I have held many things in my hands, and I have lost them all; but whatever I have placed in God's hands, that I still possess."
Apparently, Corrie Ten Boom—one of the great Christian heroes who arose through the horrors of the Holocaust—loved that quote and added her own twist, saying: "I have learned to hold all things loosely, so God will not have to pry them out of my hands."
A variation on this theme is that God will only dispense His blessings into an open hand, never a clenched fist.
It seems to me that all of these precepts are true and work together, but I would actually add one more layer to them. You see, anytime I close my fist to clutch God's blessings, He does not even have to pry them away from me. They simply crumble and vanish like the dust.
However, when I hold those treasures that He lends for my oversight carefully, but lightly—with my hands open toward heaven, displaying faith—they somehow remain secure. Not only that, He seems to reward my posture. Sometimes He will even:
… open for (me) the windows of heaven
And pour out for (me) such blessing
That there will not be room enough to receive it. (Mal. 3:10)
1467 reads