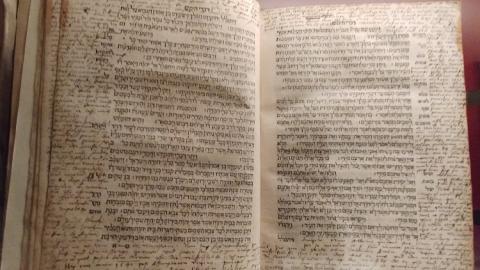 I wish I could say that I that I was one of those smart kids who always loved history. Yet, in one sense, I guess that I did—although perhaps without realizing it.
I was always enthralled with old black-and-white television shows that whisked me to an earlier time that seemed both simpler and, yet, exhilarating. I found many aspects of the past fascinating. I was particularly mesmerized by the Middle Ages—especially as they set the stage for the dawn of the Reformation.
Put a dry history book in front of me, though, and I would have been entirely unenthused—unless, perhaps, it was a volume about the history of sports.
I did love Bible history, though, as well. I remember that in my middle years in Lutheran grade school my teacher would begin the day by reading an extended passage of Scripture. When he got to the books of 1 and 2 Samuel, I recall listening as though I were following on a horse behind King David. I even scribbled the words "David stories" next to those books in the table of contents of an old Bible.
I had outstanding history teachers and classes in high school and Bible college, and that's when a formal love of history really began to click for me.
But it was in seminary that I began to think purposely and deeply about the historical nature and background of the Bible. Unlike other religious books, the Scriptures are built upon history in such a way that if Biblical history were not true, then the Bible itself would be invalidated (see, for example, 1 Cor. 10:1-11).
1208 reads