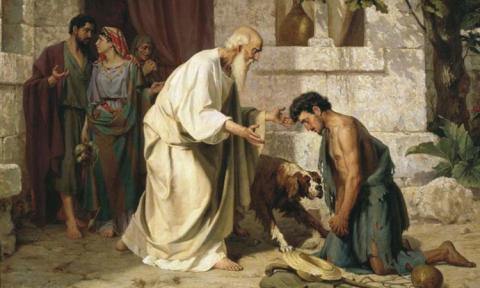 Two Practical Applications
What bearing do our exegetical conclusions from Ezekiel 33:11 have for our understanding of God's disposition toward the lost and the well-meant offer of the gospel?
God Prefers Mercy Over Judgment
The Scriptures clearly teach that God angry with the wicked every day (Psa 7:11), and he will eventually judge every impenitent sinner (Rom 2:5-16; 6:23; Rev 20:11-15). Moreover, when the Lord Almighty enacts justice, he finds a holy and righteous satisfaction (Exod 34:7; Deut 28:63; Jer 9:24; Ezek 5:13; Rom 2:4-16; 3:24-26; Rev 15:3; 16:7).
Nevertheless, Ezekiel 33:11 teaches us that God's wrath and judgment are his "strange" or "alien" work. In contrast, God's love and salvation are his "proper" or "more natural" work. God prefers the repentance and salvation of wicked over their demise. "In a vehement protest," says Leslie Allen,
Yahweh objects to being cast solely in the role of punitive destroyer. It does not express his ultimate will, which is to bestow life on those who turn from the bad lifestyle that occasioned the punishment. The judgment was a means to this very end.20
The Preacher's Compassion is Not Blind!
In an article entitled "The Language and Theology of the 'Free Offer,'" Paul Helm disagrees with John Murray support of the well-meant offer, and he sides instead with John Gill. Helm asserts,
1429 reads