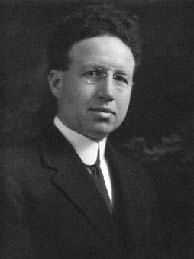 Read the first installment.
Harry Fosick continues his 1922 sermon against fundamentalism.1 For clarity, headings have been added to the text. 
Inspiration of the bible

Consider another matter on which there is a sincere difference of opinion between evangelical Christians: the inspiration of the Bible. One point of view is that the original documents of the Scripture were inerrantly dictated by God to men. Whether we deal with the story of creation or the list of the dukes of Edom or the narratives of Solomon's reign or the Sermon on the Mount or the thirteenth chapter of First Corinthians, they all came in the same way, and they all came as no other book ever came. They were inerrantly dictated; everything there—scientific opinions, medical theories, historical judgments, as well as spiritual insight—is infallible. That is one idea of the Bible's inspiration. But side by side with those who hold it, lovers of the Book as much as they, are multitudes of people who never think about the Bible so. Indeed, that static and mechanical theory of inspiration seems to them a positive peril to the spiritual life… .
1690 reads