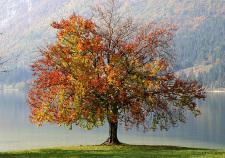 Read the series.
The unsaved do not know God
The NT seems to say that the unsaved person does not know God. We see this in several places. Let us begin with Galatians 4:
Formerly, when you did not know God, you were enslaved to those that by nature are not gods. But now that you have come to know God, or rather to be known by God, how can you turn back again to the weak and worthless elementary principles of the world, whose slaves you want to be once more? (Galatians 4:8-9)
We are told that the Galatians once did not know God, and because of that they served false gods. But now they are known by God and therefore know God. Here Paul is plainly saying that there is a difference between those who know God, the saints, and those that do not know God, the lost or unregenerate.
Here is Ephesians 2:
Remember that you were at that time separated from Christ, alienated from the commonwealth of Israel and strangers to the covenants of promise, having no hope and without God in the world. (Ephesians 2:12)
Paul says that the Gentiles, by which he means the pagan world, were once "without God in the world." If they were without God it is hard to claim that they knew Him. This is Paul's view also in 1 Thessalonians 4:5 ("like the Gentiles who do not know God"; cf. 2 Thess. 1:8).
1208 reads