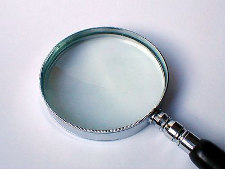 (Read the series.)
Objections to Discernment
Despite the clear mandate given throughout the Scriptures concerning the necessity for biblical discernment and critique, most continue to be critical of the whole concept. Ironically, those who preach most tenaciously the need for tolerance are themselves intolerant of those who seek to faithfully follow God's directives in this matter. Let's briefly identify and analyze some of the most common objections often heard protesting the need for discernment.
1. What right do we have to judge others?
Some claim that the best known verse of Scripture in America is Matthew 7:1, "Do not judge so that you will not be judged." Most who recite this command do so without the advantage of having ever read it in context. If they were to do so they would see that the Lord is not calling a moratorium on examining the lives and teachings of others; He simply wants us to do it in the correct way. The Lord tells us to first judge ourselves. When that has been done properly we are in a position to help others with their sins and false beliefs (Matt 7:1-5).
1784 reads