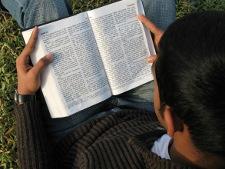 Read the entire series.
The Individual
The church alone cannot develop disciples. Individual believers must take responsibility for their own spiritual growth. We can and should provide as many "nets" as possible to aid in our people's maturity, but the believer must step up and take advantage of these nets, as well as develop and work a plan for personal Bible reading and study. I have found over the years that most people who really know Christ want to spend time in the Word, but many lack a structure to adequately help them be successful.
Nagging and making people feel guilty are not good motivators, so we seek to be more constructive in helping them desire to be students of the Scriptures.
Toward that end we …
2108 reads