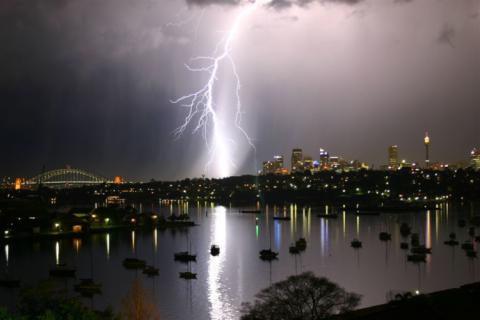 Mark Twain never wrote, and almost certainly never said, "Denial ain't just a river in Egypt." But, Twaininess aside, there's an underlying truth. When confronted with a severely negative turn of events, it's human nature to reject it. "No way! … this is not happening!"
It's just as natural to scale it down to a size we feel better equipped to handle, "That's not what's happening. This is what's happening…" followed by a simplified, more understandable, less frightening version of things.
But a Christian is called to think differently about everything, including calamities and disasters. He is to "speak truth in his heart" (Psalm 15:2) as well as "with his neighbor" (Eph. 4:25). In the case of disasters, this means facing the full reality of a mess out of our control, recognizing that what is, is.
This honesty has consequences. Because "the prudent sees danger and hides himself" (Prov. 22:3), facing a time of suffering with eyes wide open and lights on allows us to act wisely in response. "The simple go on and suffer for it" (Prov. 22:3b).
Because the times seem to call for it, I've been shoring up my practical theology of suffering by pondering seven certainties. These are the final three.
2734 reads