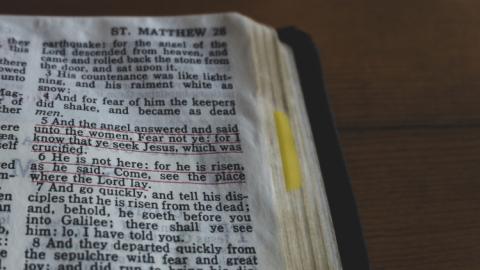 Read the series.
False Christ's and the True Christ
Jesus continues His answer to the disciples' second question by repeating that although there will be many false Christ's and false prophets, and many attention-grabbing supernatural happenings, one should not be fooled (Matt. 24:23-24). We should take note that contra the scientistic naturalism so prevalent among "intellectuals" in our day, the Tribulation will be charged with spectacular supernatural manifestations and calls to worship. It will be an extremely "spiritual" time, with no room for cool rationalism.
Verse 27 says that the real coming of Christ will be so singular and incontrovertible that nobody could mistake it. It will be like a blast of sheet lightening across the sky. Therefore, during this short period prior to the return one can expect news outlets working overtime in their propaganda and false flags, "signs and wonders" distracting the masses, groupthink fomenting "the madness of crowds," and the label "conspiracy theorist" and the like aimed at any who will not accept the "fact" that God has already come to earth in the person of the "prince" (Dan. 9:26b-27a) or Antichrist.
1065 reads