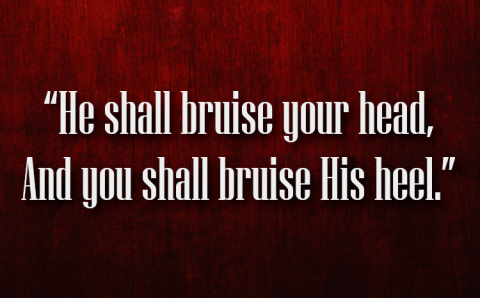 It was certainly one of the most momentous days in the history of the Earth.
It began like every day before it had—every day they had known since "the beginning" (Gen. 1:1). It began in holiness—in perfection.
But, soon enough, they faced something they had not encountered before—something for which they did not even have a category. We know it as temptation.
The Apostle Paul tells us that the first man had some insight that his wife did not yet possess. We find in 1 Tim. 2:14 that, "Adam was not deceived, but the woman being deceived, fell into transgression."
We infer from this passage that when Adam ate "fruit" (Gen. 3:2, 3, 6) off the one prohibited tree he did so knowingly and willfully—refusing to allow Eve to descend without him into whatever consequences would follow.
Following their disobedience, at first, there may have been little change in terms of their physical health or the beauty of their surroundings. Yet they surely understood that, on another level, things would now be vastly different, as we detect from Gen. 3:7-8. The discussion that follows, in verses 9-13, shows that the perfect marital unity which they had previously enjoyed was now severed, as well.
But it was out of such misery, before the end of that signal day near the inauguration of history, that God first revealed something that He had planned from eternity past (see Eph. 1:4; 1 Pet. 1:20): the first promise of a Savior.
242 reads