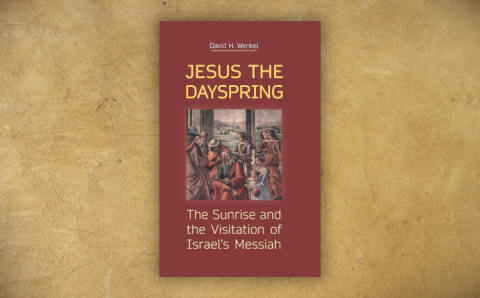 Sheffield Phoenix New Testament Monographs, 43, 2021, 204 pp.
By David H. Wenkel, PhD
Messianic expectations in the first century were varied, but rarely did they include a figure associated with the sunrise or the direction of the east. However, in Luke's gospel (1:78) the prophetic song (the 'Benedictus') of the priest Zechariah, father of John the Baptist, includes a title for Jesus that means the "dayspring," "dawn," or "rising sun" ("the sunrise shall visit us from on high" ESV).
Where did this title arise? How did some first century Jews come to this association of the sunrise with messianic expectations? This study argues that the best answer is that the Old Testament offered an antecedent theology and messianic vocabulary that contributed to this title and associated expectations.
The first chapter argues that the sunrise in the east functions as the direction from which God's presence will arrive. In the book of Genesis, Old Testament scholars have recognized that there is an important directional theme in which God's presence comes from the east. This nature of this arrival is ambiguous because it will bring his holy wrath as well as mercy. This chapter follows this directional theme of "hope from the east" in relation to the Genesis narratives of the Garden of Eden, the Tower of Babel, and beyond. It explores how God's presence is both gracious and terrifying, bringing mercy and justice in a post-Eden world.
1021 reads