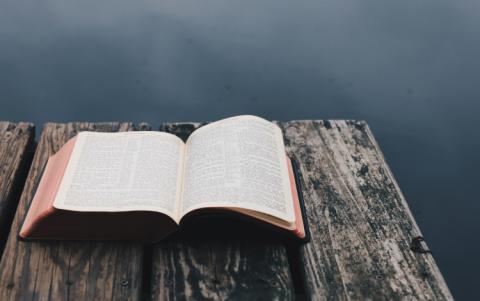 Do not think that I came to abolish the Law or the Prophets; I did not come to abolish but to fulfill. 18 For truly I say to you, until heaven and earth pass away, not the smallest letter or stroke shall pass from the Law until all is accomplished. 19 Whoever then annuls one of the least of these commandments, and teaches others to do the same, shall be called least in the kingdom of heaven; but whoever keeps and teaches them, he shall be called great in the kingdom of heaven. 20 For I say to you that unless your righteousness surpasses that of the scribes and Pharisees, you will not enter the kingdom of heaven. (Matt 5:17–20, NASB 1995)
In Matthew 5-7 Jesus presents to the people of Israel three great truths: (1) True righteousness does not—and never did—come from external obedience to laws, (2) true righteousness was needed in order to enter the kingdom of the heavens, (3) the people did not have it, the scribes and Pharisees weren't representing it properly, and they had to look to Jesus in order to get it.
In Matthew 5:1-12 Jesus explains some of the blessing in store for those headed for His kingdom (the kingdom of the heavens was God's heavenly kingdom that was promised to one day change address and come to earth literally and physically). Jesus then illustrates for His listeners the importance of being distinct—ultimately of maintaining true righteousness—the kind that is internal and not merely the external appearance, the kind that when people see it they glorify God.
1598 reads