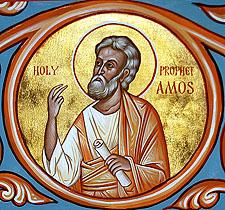 God wants His people to live a certain way. To act a certain way. To have certain honest motivations. He wants His people to love one another, and to prove it by their actions.
The fruit of real salvation is moral and spiritual reformation, because you love God. You don't "clean yourself up" to gain favor with God; that's not possible. Instead, because God has already changed your heart and mind and given you spiritual life, you reform your life with His help. Part of that means you love your fellow believers.
Well-meaning Christians often cite biblical commands to care for the poor, the widows and orphans, and try to apply these to mercy ministries. Douglas Moo, a conservative commentator, is representative of this trend when he applies one of these passages (James 1:27) in a generic way to society at large. He implies James is issuing a call to mercy ministries in the context of evangelism:1
Christians whose religion is pure will imitate their Father by intervening to help the helpless. Those who suffer from want in the third world, in the inner city; those who are unemployed and penniless; those who are inadequately represented in government or in law—these are the people who should see abundant evidence of Christians' 'pure religion'.
4119 reads