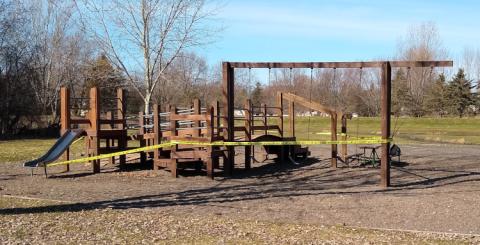 Everyone is annoyed at times by a stupid rule or a bad decision by a leader. But lately, conservative Christian responses to government rules look and sound about the same as non-Christian attitudes on the political right: they're dominated by anger, harsh judgments of motives, mockery, and defiance.
Sanctimonious defiance is still really just defiance. If you put lipstick on a pig, it's still… etc., etc.
Christians are called to better attitudes—ones fueled by a different focus. Keeping some realities in mind may help chill the anger and judgmentalism and foster something closer to our duty to "honor all" and "honor the king" (1 Pet 2:17, KJV).
Reality 1: All rules are stupid at the margins.
Observing how life works can lead to wisdom (Prov 24:32, 8:1-3). Observe that mailing or transmitting your tax return at one second past 11:59:59 PM on tax day is late. Going 70.00001 mph in a 70 mph zone is, technically, a violation. One second before midnight on the eve of your 18th birthday, you're a minor and you can't join the Army. One second later, you're an adult, and you can.
5613 reads