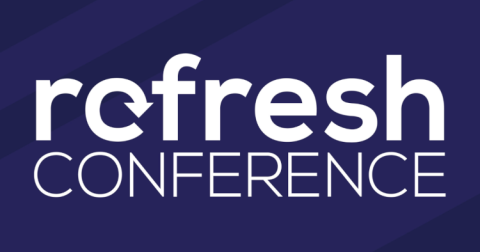 This winter, for the second year in a row, I went back to my seminary alma mater in Ankeny, Iowa, to attend the Refresh Conference hosted by Faith Baptist Bible College and Theological Seminary. Once again, I exhibited on behalf of The Friends of Israel Gospel Ministry, and this year I was joined by my colleague Paul Pierce, a Faith College graduate who serves as a church ministries representative in the state of Washington.
I extended my time in Iowa by scheduling local church ministries on both Sundays surrounding the conference. On the Monday following Refresh, Paul and I also hosted a pizza lunch for Faith students interested in learning more about The Friends of Israel.
Refresh is one of the longer conferences that I attend, as it touches four days. As an exhibitor, it really stretches from Tuesday noon to Friday noon. There is time off each afternoon, and Faith president Dr. Jim Tillotson begins the conference by telling everyone to make sure they leave truly refreshed—even if that means missing sessions, or using them to conduct personal conversations. Judging from the traffic in the Twigs Coffee Shop and student center, many took him up on that suggestion. The school is also extremely generous in giving out free refreshments to conference attendees.
1482 reads