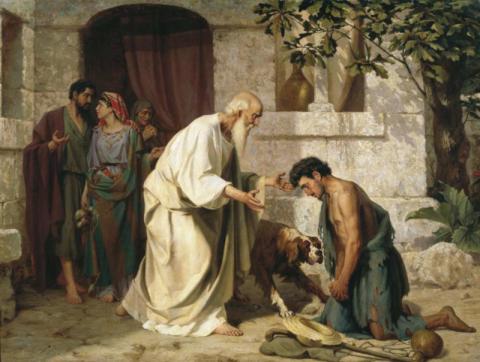 Read the series. 
The setting of Ezekiel's prophecy in general and of our text in particular is the exile. The first phase of the exile took place around 605 B.C. The second phase of the exile took place about 7 or 8 years later, around 597 B.C. And the final stage of the exile took place in 586 B.C. This is when the Babylonians destroyed the walls and temple of Jerusalem.
Ezekiel was part of the group of people who were deported in the second phase of the exile, and God called him to the prophetic ministry in the fifth year of that second phase, which puts the beginning of his ministry at somewhere around 593 B.C. The specific prophecy that we're going to examine was given sometime during the siege of Jerusalem, which began in 588 B.C. (see 24:1-2), and just prior to the third and final deportation in 586 B.C. (see 26:1; 33:21-22). So the nation of Israel has already experienced God's judgment, and they are about to experience another phase of God's judgment.
Into that context, God calls Ezekiel to serve as a "watchman" (33:1-9).
508 reads