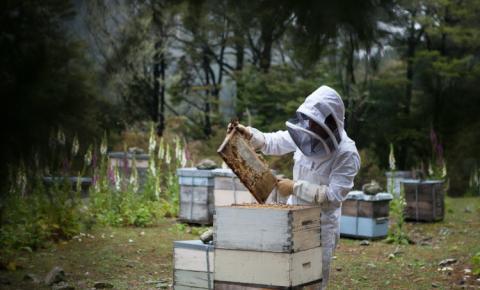 It is interesting that verse 20 refers to John as "the one who had been reclining at table close to him" right after Jesus gives Peter a chance to retract his threefold denial of Jesus with a threefold affirmation of his love. We could easily surmise that Peter the Denier is going to suffer martyrdom while John the Beloved will escape such a fate, and each will do so based on their faithlessness or faithfulness. Yet, there is no hint in the text that this is so. Their differing fates were the result of the good pleasure of God—"if it is my will."
When I was young it was common to tell nosey people to "mind your own beeswax" instead of "business." I don't know why, but it seemed cleverer. This is essentially what Jesus tells Peter. John's fate was not Peter's concern. Jesus was not bound to explain this any more than he was bound to be "fair" in how their lives panned out. Peter simply needed to obey the call of Jesus to follow him.
What motivated Peter's question? We don't know for sure, but it was probably more than simply curiosity. It could very well have been rooted in covetousness. Peter certainly wasn't happy at Jesus' prediction and perhaps wanted someone to share his misery. Perhaps he felt that if the Beloved Disciple was going to share his fate that it wouldn't be so bad and he wouldn't feel so singled out.
1164 reads