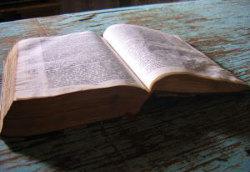 From Faith Pulpit, Spring 2018. Used with permission.
The first article demonstrated that teachers and teaching are two essential components of a New Testament church at any age level. This second article focuses specifically on the Bible teaching ministries for adults.
Adult Teaching Ministries Today
Churches today utilize three main Bible teaching ministries for adults:
Adult Sunday School classes (sometimes called adult Bible fellowships),
Specialized Bible studies (such as men's and women's Bible studies), and
Small groups (small groups of adults who meet at various times; sometimes called cell groups or life groups).
All of these ministries can serve a useful role in Bible teaching, but how do they compare when evaluated against the New Testament emphasis on teachers and teaching?
1990 reads