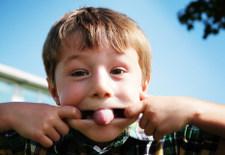 People who don't consider themselves leaders often find themselves in roles that include some leadership responsibility. These roles include everything from committee chairs, team leaders, and project coordinators to ministry leaders, volunteer coordinators, parents, husbands—even older siblings.
Not only are these leaders often unskilled in leadership, but, human nature being what it is, followers are also often reluctant to follow—any leader. (Moses had Miriam and Aaron and eventually Korah; King David had Absalom; even Jesus Christ had Judas Iscariot.)
So you have leadership responsibility, but those you are responsible to lead aren't following. What do you do? There may be little you can do. But it's also possible that relatively simple changes in the use of leadership tools will get far better results.
Three Tools
In general, leaders have three (often-overlapping) tools: coercion, persuasion, and influence. Though I can't claim to be skilled in their use, I do understand what each of these tools is and how it works—when it does work. Many official and unofficial leaders experience more frustration than necessary because they don't understand the differences among these tools and what conditions call for the use of each.
Coercion
The word "coercion" is a bit culturally repugnant these days and may well evoke images of a cave man dragging his mate out of a cave by her hair. But we need to be a bit more open minded. Merriam Webster currently defines "coerce" as follows:
1: to restrain or dominate by force, 2: to compel to an act or choice, 3: to achieve by force or threat
Some dictionaries employ the word persuade in the process of defining coerce, as does Concise Oxford English Dictionary here:
…persuade (an unwilling person) to do something by using force or threats.
Because I'm using "persuade" in a somewhat technical sense in these articles, I want to avoid using it to define "coerce," but Oxford's use here is clear enough. When we are getting an unwilling person to act as we want them to—even though they don't really believe in acting that way—we are using coercion.
To put it another way, whenever there is a stated or implied "or else," coercion is the tool at work. The "or else" may be physical, material, or even emotional.
At this point, coercion may sound ugly, but it has its place. It's only ugly when out of place or poorly executed. Consider these coercive scenarios:
Is it ugly when a coach makes his team run laps (often way beyond what they personally see any value in)?
Is it ugly when a parent makes a young child be quiet and go to sleep on penalty of losing a favorite toy for a while?
Is it ugly when a police officer commands a would-be attacker to drop a weapon on the threat of being shot (or perhaps zapped)?
Is it ugly when a law commands that we stop at a red light on penalty of a fine?
Though coercion may seem like a dirty word, the truth is that it's indispensable to the exercise of authority in certain situations. To parents raising young children, and school teachers with naturally-rowdy young students, coercion is a frequently-used leadership tool. Bringing the children to a state of personal belief in behaving in particular ways is part of the long term goal but often has to be a lower priority than simply gaining cooperation.
The loving mom doesn't tell her toddler in the parking lot, "Listen, dear, I'm going to give you five reasons why it's in your best interest to step out of the way of that oncoming truck. And then we'll see if you agree that this is the best choice, OK?"
Coercion Out of Place
It doesn't take much imagination to see how use of coercion can go wrong. In brief, it's the wrong tool whenever:
the person using it doesn't actually have authority to use it
though possessing the proper authority, the method or form of coercion being used is inappropriate
persuasion (bringing a person to genuine belief) is possible and practical
mere influence (such as example, or simply asking) is possible and practical
A final note on coercion. Though my examples have all been negative, motivating action by reward is also coercion of sort. Though it employs the proverbial carrot rather than the stick, it still bypasses personal belief. I'm pretty much coercing my son when I tell him I'll give him ten bucks to clean out all the gutters. (In this case, though, there's a value added for him because—as he reported afterwards—he also gained some education in the school of "That wasn't nearly as bad as I thought it would be!")
Persuasion & Influence
I'll summarize the two remaining tools here, then consider them more closely in future articles.
Persuasion
"Persuasion" as a leadership tool distinct from coercion, aims to bring someone to personal belief that an act is the right thing or the best thing to do, regardless of external reward or penalty. While coercion aims for short-term compliance, persuasion aims for long-term conviction and enduring patterns of behavior. Leaders use persuasion when they provide evidence in the form of information and reasoning that followers understand and find convincing.
Effective parenting relies heavily on coercion in the early years and employs the tools of persuasion increasingly as children reach maturity and think for themselves.
Influence
"Influence," as a leadership tool, is arguably broad enough to encompass the other two. But here it refers to the use of the most subtle and gentle methods of encouraging particular ways of thinking and acting. Subtle though it is, the value of influence can't be overstated. For one thing, it's foundational to effective use of persuasion. In the long run, even coercion crumbles under its own weight without it.
Influence is mostly our ethos, or personal credibility. It's what inspires trust and thoughtful attention. It's what creates a personal "want to" in followers. Because they appreciate and inwardly respect you, they have a bias toward helping you, even when they aren't quite convinced you're right. Well-cultivated influence reduces the persuasion load because followers are that much more open to your ideas. Working in concert with persuasion, well-cultivated influence often makes coercion unnecessary, even when it's a legitimate feature of the leadership role.
So influence may well be the most important tool of the three, though it's also the slipperiest. For many of us it's the hardest to develop. For nearly all of us it's difficult to evaluate how well we're doing.
"But They Don't Follow!"
To return to the main question, what if those who are supposed to follow, don't? It's probably obvious to most readers that there can be many reasons for this, and sometimes it has nothing at all to do with the leadership.
But sometimes followers don't follow simply because we're trying to use coercion where it's either not our prerogative or we don't have any real leverage, or where the form of coercion is counterproductive. We'll examine these possibilities more thoroughly in future posts, Lord willing, but at this stage some questions may be helpful.
Am I trying to pressure individuals by stated or implied "or else" when I ought to be explaining and teaching (persuading)?
Have I been giving attention to developing respect and credibility (influence) so my ideas and agenda are more likely to be well received?
5341 reads