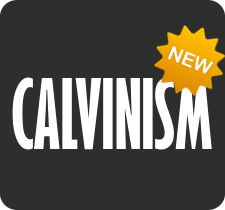 Read the series so far.
If there is one distinguishing mark that separates the New Calvinist from traditional Calvinists it would be the openness of the newer variety toward the charismatic gifts. While many, if not most, would not see themselves as charismatics in the conventional sense, they believe that all the gifts of the Holy Spirit are operational today, including the sign gifts such as miracles, tongues, interpretation of tongues, healings, and prophecy.
While most draw the line at apostleship, seeing it as an office reserved for a handful of appointed New Testament leaders who founded the church (Eph 2:20), strangely they see the gift of prophecy as still viable. Following the leadership of Wayne Grudem, in his landmark book, The Gift of Prophecy in the New Testament Today, as well as his Systematic Theology, many have been convinced that New Testament era prophecy is not held to the same standards as Old Testament prophecies and prophets. Whereas Old Testament prophecy was to be without error, with the consequence of the execution of the prophet if one prophesied falsely (Deut 18:20-22), church age prophecies can often be a mixture of truth and error.
Grudem writes, "Prophecy in ordinary New Testament churches was not equal to Scripture in authority, but was simply a very human—and sometimes partially mistaken—report of something the Holy Spirit brought to someone's mind."1 This view of the sign gifts, including prophecy, is known as the continuationist position, as opposed to cessationism, held by those who believe the miraculous sign gifts are no longer operational.2 Grudem quotes favorably the Anglican charismatic leaders Dennis and Rita Bennet who claim,
We are not expected to accept every word spoken through the gifts of utterance…but we are only to accept what is quickened to us by the Holy Spirit and is in agreement with the Bible…one manifestation may be 75% God, but 25% the person's own thoughts. We must discern between the two.3
Grudem is not alone in his understanding of the continuation of prophecy. Bruce Compton cites some other prominent evangelical leaders and organizations including:
C. Samuel Storms, "Third Wave," a chapter in Are Miraculous Gifts for Today? Four Views, ed. Wayne A. Grudem (Grand Rapids: Zondervan, 1996), pp. 207–12.
John Piper accepts this view, as can be seen in the following article and video on the Desiring God website, "Signs and Wonders: Then and Now,"  Piper states, "The Bible teaches that spiritual gifts, including prophecy and tongues, will continue until Jesus comes. To neglect them is to risk disobedience."
Sovereign Grace Ministries' view can be accessed in "What We Believe, A Statement of Faith,"  According to the website, their statement of faith affirms, "All the gifts of the Holy Spirit at work in the church of the first century are available today, are vital for the mission of the church, and are to be earnestly desired and practiced." Included in "all the gifts of the Holy Spirit at work in the church of the first century [that] are available today" is the gift of prophecy.4
Grudem's views, while incredibly weak in my opinion, have captured the hearts and minds of an amazing number of conservative evangelicals. In response to Grudem there are at least five excellent published works refuting his understanding of New Testament prophecy:
Robert L. Thomas, "Prophecy Rediscovered? A Review of the Gift of Prophecy in the New Testament and Today" (Bibliotheca Sacra #149).
F. David Farnell, "Fallible New Testament Prophecy/Prophets? A Critique of Wayne Grudem's Hypothesis" (Master's Seminary Journal 2:2; Fall 1991).
R. Bruce Compton, "The Continuation of New Testament Prophecy and a Closed Canon: A Critique of Wayne Grudem's Two Levels of New Testament Prophecy" (Detroit Baptist Theological Seminary).
Thomas R. Edgar, Satisfied by the Promise of the Spirit (Grand Rapids: Kregel: 1996).
Michael John Beasely, The Fallible Prophets of New Calvinism, an Analysis, Critique, and Exhortation Concerning the Contemporary Doctrine of "Fallible Prophecy," (Michael John Beasely: 2013). Beasely's contribution is an excellent full-length book dismantling Grudem's hypothesis.
Nevertheless strong and influential Calvinist leaders continue to propagate the idea that fallible, errant prophecy is common in the church today, despite the unreliability of such prophecies. A good example is John Piper who is well respected, and rightfully so, for many of his theological views and overall contribution to evangelical faith. He has however held to a continuationist view for much of his ministry. Shortly after the Strange Fire Conference held October 2013 and sponsored by John MacArthur, Piper was questioned as to his position.
At the conference, Piper was characterized as open to the gifts but not advocating for them or encouraging others to pursue the gifts themselves. This is a misunderstanding, says Piper. "I advocate obedience to 1 Corinthians 12:31, "earnestly desire the higher gifts." And I advocate obedience to 1 Corinthians 14:1, "earnestly desire the spiritual gifts, especially that you might prophesy." And I advocate obedience to 1 Corinthians 14:39"earnestly desire to prophesy, and do not forbid speaking in tongues." "I want Christians today to obey those texts."
And Piper seeks to obey those texts himself. "I pray for the gift of prophecy almost as often as I pray for anything, before I stand up to speak. This prayer for prophecy is a desire to preach under an anointing, in order to say things agreeable to the Scriptures, and subject to the Scripture, that are not in my manuscript or in my head as I walk into the pulpit, nor thought of ahead of time, which would come to my mind, which would pierce in an extraordinary way, so that 1 Corinthians 14:24-25 happens."5
This understanding of fallible prophecy can lead to sticky situations, as Piper admits.
A lawyer one time prophesied over me when my wife was pregnant and said: "Your fourth child is going to be a girl, and your wife is going to die in childbirth." And that lawyer with tears told me that she was sorry she had to tell me that. So I went home and I got down on my knees and I said, "Lord, I am trying to do what you said here in 1 Thessalonians 5:20-21. And frankly, I despise what that woman just said." It proved out that my fourth child was a son, and I knew as soon as he came out that that prophecy was not true, and so I stopped having any misgivings about my wife's life. She is still with me now thirty years later. That's the sort of thing that makes you despise prophecy.6
Of what value, we would have to ask, are prophecies of this nature? When it is impossible to discern how much of a given prophecy is from the Lord and how much of it is from the imagination of the prophet, such prophecies are worse than useless. In the case of Piper, he spent months agonizing over the possibility that the prophecy concerning his wife was true, only to have the prophecy proven wrong in the end. This scenario is repeated countless times in the lives of lesser known Christians who suffer needlessly because they have accepted the continuationist teachings on New Testament prophecy.
It would appear that many of the Reformed charismatics are simply afraid that the cessationist view of the gifts denies the power and working of the Holy Spirit in our lives. For example, Mark Driscoll said, "Old Calvinism was cessationistic and fearful of the presence and power of the Holy Spirit. New Calvinism is continuationist and joyful in the presence and power of the Holy Spirit."7
Popular teacher Beth Moore takes the same position. She says in one of her sermons:
We got a lot of things going in our current religious culture. And we've got two extremes I want to address tonight so that we can understand them. First of all I want you to look over to this side. We have the religious culture of the extreme that I'm going to call Cessationism. Now I'm making up a word with that -ism. But you know the word cessation and it's a word that comes from cease. And this particular extreme teaching in the Body of Christ says all miracles have ceased. For all practical purposes, God no longer works miracles in our day. Now most of them still believe that He will in the end of times.8
She also claims, "Cessationism cheats the believer and undercuts hope."9
It is this very issue, more than anything else that distinguishes traditional Calvinism from the New Calvinist. Both delight in Calvinistic theology, but historic Calvinists are normally cessationists, while the newer variety are desirous of the sign gifts that are associated with the charismatic movement. It is my opinion that by doing so the New Calvinists are in danger of departing ultimately from the evangelical faith. It might be instructive to listen to a warning from a well-known "old Calvinist," J. C. Ryle:
Let us beware of the very small beginnings of false doctrine. Every heresy began at one time with some little departure from the truth. There is only a little seed of error needed to create a great tree…It is the omission or addition of one little item in the doctor's prescription that spoils the whole medicine, and turns it into poison…let us never allow a little false doctrine to ruin us, by thinking it is but a 'little one,' and can do no harm.10
Conclusion
The goal of parts 1-3 has been to introduce New Calvinism, identify some of the key leaders and organizations, and begin to examine some of the distinctives of the movement. Having looked at the two major components of New Calvinism, Calvinistic theology and a charismatic understanding of the sign gifts, we will turn to some of the secondary issues such as views on cultural engagement, relevance, pragmatism, and the social agenda.
Notes
---
Gary Gilley has served as Senior Pastor of Southern View Chapel in Springfield, Illinois since 1975. He has authored several books and is the book review editor for the Journal of Dispensational Theology. He received his BA from Moody Bible Institute. He and his wife Marsha have two adult sons and six grandchildren.
1248 reads
9806 reads