The SharperIron Forum Revamp - Some Why and What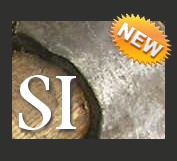 In just a couple of weeks (hopefully), SharperIron will go offline for a day or so to install a set of facelifts and functionality improvements. This time around, a pretty major forum overhaul is also in the plan.
What does "major" mean? To some extent, that's up to you. We'd like to hear your ideas. It's true that big ideas will take more than two weeks to work into the redesign. But we'd like to hear big ones as well as small ones—and we can always incorporate something bigger later.
To give those ideas some direction and boundaries, let's consider a couple of basic questions.
Why have a forum?
SI began as a forum with a blog, then became more of a blog with a forum, then a news and article site with a forum. Quite a few news and article sites (most) follow the content-plus-comments model and offer no forum at all. Nearly all blogs fit the content-plus-comments model. So why have a forum?
1. Less centrality
A blog flows entirely from the top down. Its writers determine what will post and when, then discussion occurs based on the agenda determined by the writers. Forums, on the other hand, encourage users to start their own conversations, resulting in a wider range of content, completely unscheduled content, and less dependence on the perspective of one or two individuals.
Trade-offs are involved. The blog is easy to set up and operate, and forums are more work—especially if you want to hold discussion to some quality standards or topical boundaries. On the plus side, with the decentralization of content and conversational control forums offer comes at least the potential for more community, more sharing and contributing by more individuals and groups to what the site, as a whole, is.
2. More centrality
Less centrality yet more centrality. The language here is paradoxical but not post-modern mumbo jumbo. The observations above about less centrality sound a bit like an ad for Facebook—which prompts an important question: in today's social-media-dominated Internet culture, why have a forum? Doesn't Facebook and it's few surviving rivals pretty much fit the bill for all the decentralized Web interaction anyone could want?
Not really. Facebook takes decentralization (or flattening, to move the metaphor into the vertical dimension) to an extreme. It consists of many millions of tiny centers, each an individual or group. Some of the groups have ideological or missional centers but the medium seems oriented toward each individual acting as the center of his own orbit, the hub of his own network. And when everybody is central, nobody is.
Worse yet, the decentralized and flat nature of social media lend themselves to temporary centers based entirely on "the madness of crowds," or just herd instinct.
Forums can strike a balance between the completely top-down dynamic of the blog and the completely horizontal, atomized dynamic of social media.
At SharperIron, though opinions and perspectives differ, they just about always pivot on shared convictions. That is, here, even when disagreement is most passionate, much of that fervor derives from what we agree on, namely, that Scripture is binding on all of us, sufficient for all of us and inherently relevant to all of us.
Why a revamp?
The length of time since our last revamp is almost reason enough for changes. There hasn't been a forum restructuring since pretty much the beginning. (I really don't remember how the forums were labeled and organized before '06. But I think not much has changed.)
Secondly, Internet communities are naturally transient. Local church membership is fluid and shifty enough—and that's in a setting where people have many shared face to face, Real Life Experiences in common. Though SI has some extraordinarily loyal constituents by Web standards, all 'net communities are somewhat shallow and mobile. From time to time, forums have to have some new life breathed into them.
Third, the quality of the forum experience is shaped by the packaging. "The medium is the message" might put things too broadly, but who can dispute that medium is part of message? When it comes to forums, the structure of topics and groupings and such can invite or discourage participation generally and influence the kind of participation as well.
What's coming?
The jury is honestly still out on that. Two basic directions are on the table. One, radically restructure the forum so that it bears almost no resemblance to what it was before. Call this the bold, "progressive" option. The other path is to reason that since the forums have never been reworked before, a smaller adjustment is in order. Call this the conservative option.
Conservative is likely.
At the very least, here's what's coming:
New visual design
Streamlining of forums and forum-groupings into a smaller number of broader categories
Some new forums/categories
Miscellaneous improvements to "new posts" and "my posts," and other forum tools
Forum presence on the front page
Beyond that, your suggestions would be most welcome. If you've always thought "SI should have a forum for…" tell us about that. If you have suggestions for current forums that should be merged, separated, renamed, or jettisoned, that sort of feedback would be welcome as well.