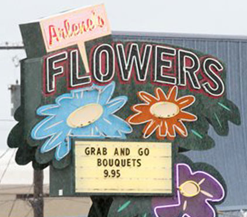 In the last article, I provided a brief overview of the State v. Arlene's Flowers case in the State of Washington. In that instance, a Christian florist named Baronelle Stutzman in Richland, WA refused to provide floral arrangements for a same sex marriage. The WA Attorney General's Office tried to compel Stutzman to provide service, she refused, and the Attorney General's Office eventually filed suit against her. The case wound its way to the Washington State Supreme Court, which found for the homosexual couple. The matter was remanded back to Washington by the U.S. Supreme Court after it overturned Masterpiece Cakeshop v. Colorado Human Rights Commission (see my article on oral arguments from that case here).
This case is intriguing because, like the Obergefell and Masterpiece Cakeshop decisions, it's a foil for how the issue of religious liberty is playing out in the courts. As we see the Court wrestle with the practical policy implications of these issues, the thinking Christians can learn a lot about how to address religious liberty concerns in the real world. 
Why do Stuzman's actions violate the Washington State Law Against Discrimination ("WLAD")? The Washington State Supreme Court ("the Court") gave three reasons,1 two of which I'll briefly address in this article.
The relevant portion of the WLAD2 forbids discrimination on the basis of (among other things) sexual orientation in a public accommodation context. So, if the evidence shows Stuzman turned Ingersoll away because of his homosexual orientation, then it's over. Did she?
Stutzman tackled this in two ways:
She claimed the WLAD protects sexual orientation, not same sex marriage, therefore the entire statute has been misapplied.
Stutzman sought to drive a wedge between the issues of same sex marriage and sexual orientation. This wasn't about orientation at all, she claimed, but about same sex marriage – which was unlawful when the WLAD went into effect.
Same sex marriage was unlawful in 2006, when the WLAD was implemented. In fact, the WLAD specifically noted it didn't supersede existing WA laws about marriage,3 and the WA Defense of Marriage Act read (at the time), "[i]t is a compelling interest of the state of Washington to reaffirm its historical commitment to the institution of marriage as a union between a man and a woman as husband and wife and to protect that institution."4 Same sex marriage wasn't allowed in WA until 2012, so, Stutzman argued, the framers of the WLAD couldn't possibly have envisioned it being applied in a same sex marriage context.
Stutzman's noted the WLAD claims it "shall not be construed to endorse any specific belief, practice, behavior, or orientation."5 She observed:6
It is difficult to imagine a more compelling endorsement of same-sex weddings than subjecting a private person in a wedding-related business who cannot participate in such weddings because of their religious beliefs to: (i) suit by the Attorney General and private litigants; (ii) liability for civil penalties, damages, and attorney fees and costs, and (iii) injunctive relief compelling the person to choose between violating their religious beliefs by participating in such weddings or foregoing all wedding business. That is precisely what happened here. Requiring Mrs. Stutzman to participate in same-sex weddings to the same extent as opposite-sex weddings effectively requires her to endorse same-sex weddings.
Indeed, the word "endorse" hardly allows for wiggle-room. When a word is not defined in the statute, the Court can rely on a common dictionary definition for clarification. My own desk dictionary (yes, I have a hardbound dictionary!) defines "endorse" as, "to approve openly."7 Stuzman's dictionary read likewise, which she pointed out.8
Shifting to her other defense, Stutzman's attempt to differentiate between same sex marriage and sexual orientation sounds rather desperate. This is clearly an artificial distinction which Stutzman hopes will allow her to escape the language of the statute, but this is how the game is played, and Stutzman played with gusto here.
"[P]rotection for marital status is conspicuously absent from the WLAD's public accommodations provisions," she insisted. Even more, Stutzman's own history of serving Ingersoll over the course of many years proves his sexual orientation wasn't an issue. She only refused service when the issue of same sex marriage came up, which shows this is the real issue.9 Thus, she concluded, "the Court should hold that the refusal of Mrs. Stutzman to participate in a same-sex wedding is not discrimination 'because of' sexual orientation."10
Ingersoll and Freed, the homosexual couple at issue, disagreed and observed:11
If that were true, Arlene's Flowers would deny its good and services to all engaged couples, regardless of their sexual orientation. That is not, however, what Arlene's Flowers does. It happily sells flowers and related services to engaged different-sex couples, but not to engaged couples who are gay. Arlene's Flowers, and its owner, Mrs. Stutzman, treat engaged couples differently based only on the sexual orientation of the couple. This is, on its face, discrimination based on sexual orientation.
The Court agreed, and observed it's often impossible (and, dare I say, artificial?) to distinguish between status and conduct. This makes sense. For example, consider this hypothetical scenario concerning a pregnant woman who is not hired for a job:12
Court: Mr. Employer, you have discriminated against Jane Doe because she is a woman!
Mr. Employer: No, you don't understand. The fact that she's a woman has nothing to do with it at all. We didn't hire her because she's pregnant. It's a totally different thing!"
Court: Just stop …
Clearly, Stutzman refused to provide floral arrangements for a same sex marriage because of Ingersoll's sexual orientation. The same sex marriage is the fruit of a sexual orientation, the same way pregnancy is the fruit of a female gender. Stutzman's argument here is fallacious on its face. The Court agreed, noted the WLAD is violated even by indirect discrimination13 and that "[t]he provisions of this chapter shall be construed liberally for the accomplishment of the purposes thereof …"14
The Court also observed that, in the now infamous Obergefell decision,15 "the Supreme Court likened the denial of marriage equality to same-sex couples itself to discrimination, noting that such denial 'works a grave and continuing harm,' and is a 'disability on gays and lesbians [that] serves to disrespect and subordinate them.'"16
The issue about the WLAD's applicability, given that it was enacted when same sex marriage was unlawful in the State of Washington, is rather trickier. Stutzman argued the Court should read into the WLAD an implied same sex marriage exception. That is:17
because same sex marriage was unlawful in the State of Washington when the WLAD was enacted,
its framers certainly never envisioned the WLAD would apply to same sex marriages,
therefore the WLAD does not apply to Stutzman and the case is over
The Court disagreed because it had already rejected her status vs. conduct distinction as fallacious.18 It also noted the WLAD carved out a religious exemption to protect churches from performing same sex marriages, so its framers clearly understood same sex marriage fell under the statutory umbrella.19 After all, you don't exempt someone from something if your law doesn't address it!
From a Christian perspective, the real issue is about religious liberty. The Court found the Washington Attorney General's Office did not violate Stutzman's religious rights. We turn to that issue in the next installment.
Notes
1 (1) Stutzman discriminated on the basis of sexual orientation, (2) there is no same-sex wedding exemption to the WLAD, and (3) the WLAD contains no mandate to balance religious rights against the rights of protected class members. This last reason is particularly troubling, which is why I'm saving it for the next installment.  
2 See RCW 49.60.215.
3 Appellant's Brief, 15.  
4 Quoted in Appellant's Brief, 15-16.  
5 See RCW 49.60.020.  
6 Appellant's Brief, 17-18.  
7 Merriam-Webster Collegiate Dictionary, 11th ed. (Springfield: Merriam-Webster, 2003), s.v. "endorse," 2a.  
8 Appellant's Brief, 18.  
9 Appellant's Brief, 21-22.  
10 Appellant's Brief, 21.  
11 Respondent's Brief, 9.
12 The Court cited this instance as sex discrimination, and provided many other representative case law examples to make the point.  
13 The relevant portion of RCW 49.60.215(1) reads, "It shall be an unfair practice for any person or the person's agent or employee to commit an act which directly or indirectly results in any distinction, restriction, or discrimination …"
14 See RCW 49.60.020. State v. Arlene's Flowers, §25.
15 For more on Obergefell v. Hodges, see my two-part article on the U.S. Supreme Court decision at https://bit.ly/2UWhFdM.  
16 State v. Arlene's Flowers, §24. Retrieved from https://bit.ly/2QE4DTx on 16 December 2018. Quoted from Obergefell v. Hodges, Syllabus, pg. 4. Retrieved from https://bit.ly/2aD9xKB on 16 December 2018.
17 State v. Arlene's Flowers, §27; Appellant's Brief, 16-17; 19-21.  
18 State v. Arlene's Flowers, §26.  
19 State v. Arlene's Flowers, §28.
1740 reads