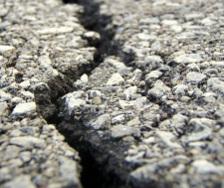 Divorce is a hot button issue among Christians today. It seems to have been a pressing issue in Christ's day as well. Needless to say, divorce involves a wide range of opinions and engenders serious disagreements. Some state that the Bible teaches no divorce for any reason for any Christian ever. Others consider divorce an unfortunate, but unavoidable fact of life that should cause no undue concern for the people of God.
In truth, the Bible teaches neither of these positions. Let us examine one of the most extensive passages on this difficult subject, namely 1 Corinthians 7:10-16.
Divorce Among Believers
The passage opens with the words, "now to the married." The Apostle Paul directs his attention to married members of the church in answer to their questions about divorce. This follows instructions already given to singles asking if it is OK to remain single (1 Cor. 7:1), married church members about the propriety of celibacy within marriage (1 Cor. 7:2-7), followed by questions from Widows and Widowers regarding remarriage after the death of a spouse (1 Cor. 7:8,9). Now Paul returns to married believers to field their questions about divorce.
It is important to understand exactly who is giving the first set of instructions that Paul characterizes as from "not I, but the Lord." This is his way of reiterating the previous teaching of Christ. What did Jesus teach when He was upon the earth? He declared that there should be no divorce among believers unless the marriage bond has been broken by adultery. God established marriage to be permanent, and divorce followed by remarriage is adultery. The only exception is if adultery has already broken the marriage. In that case, the innocent party is permitted to divorce and is free to remarry without sanction. This teaching is clear enough as far as it goes (Matthew 5:31-32, 19:3-9). 
Paul agrees with Christ, which is exactly what we would expect. Believers should not divorce. If a separation or divorce occurs, there are only two options. The Christian may either remain unmarried, or else be reconciled within the original marriage. This is the teaching of Jesus and it is also the teaching of Paul, an Apostle of Christ. It is noteworthy that Paul gives the same rights and responsibilities to wives as well as husbands. There is no inequality between the sexes in his teaching.
Divorce Within Mixed Marriages
In verses 12-16, Paul addresses another category with the words, "but to the rest." He now answers the Corinthians' questions regarding mixed marriages, where one is a believer and the other is not.
There were probably many such marriages in the church of Corinth—people who were both pagans when they married, but now one has been converted. This is a situation which has not yet been addressed. The words of Jesus applied to two believers, not mixed marriages, as there were very few mixed marriages among the Jews of that day.
But we are also puzzled by Paul's statement, "I say, not the Lord." Are these words not inspired? Are they contrary to something taught by Christ? No, Paul is very aware that he is an inspired Apostle, but this phrase alerts us that the following instructions constitute additional revelation not addressed by Christ. Jesus previously gave no command regarding mixed marriages, but now He does through Paul. Both sets of instructions are inspired. The first were spoken by Jesus on Earth, and the second are delivered by Christ from Heaven through the pen of the Apostle Paul.
And what are these instructions? Let's take the first question. May the believer in a mixed marriage initiate divorce? Answer, No (1 Cor. 7:12, 13). Mixed marriages, though not ideal, are lawful marriages, and Christians have no right to dissolve them. If the unbeliever is willing to remain, the marriage should continue.
Is the believer defiled by the unbeliever? Answer, No (1 Cor. 7:14). A Christian is not rendered unholy by an unbelieving spouse. In fact, the opposite is true. The unbeliever is sanctified by the believer. "Sanctified" in this context means set apart for God's purposes, not rendered holy in the sense of cleansing from sin. An unbelieving husband in the home provides protection, provision, and stability for the benefit of the believing wife. God blesses the unbeliever to provide benefits for His own dear child. Furthermore, the unbeliever himself receives divine blessings for the sake of the believer, including the possibility of converting grace.
But what if the unbeliever initiates divorce (1 Cor. 7:15)? If the unbeliever is not willing to maintain the marriage, the believer must allow him to depart. Not may, but must. This is a command, and in this situation, the believer is "not under bondage in such cases." He is free to remarry, a totally different situation than when two believers divorce and are commanded to remain single or be reconciled. No permission to remarry is granted in the case of two believers who divorce for reasons other than adultery, but within mixed marriages, if the unbeliever departs, the believer is free.
This constitutes the second allowable reason for divorce followed by remarriage. The first is adultery, and the second is desertion, but only when a believer is deserted by an unbeliever.
But please note that divorce is permissible, not required. It is always possible that the testimony of the believer may be powerfully used by God to convert the unbeliever. (1 Cor. 7:16). There is always reason for hope, and therefore, the believer is encouraged by stay engaged with the unbeliever as long as possible. But if the unbeliever insists on divorce, let him go for the sake of peace and as a testimony to the world that Christians are not rancorous and unreasonable. After all, when two pagans marry, and one is converted, the unbeliever finds himself in an entirely different situation than the one he joined in marriage. Hopefully, he will be content to remain. If not, recognize how the altered circumstances probably look like injustice to him, and let him depart in peace.
Additional Questions
Are remarried divorcees living in adultery? Answer, No. If the divorce was not sanctioned by Jesus or Paul, the remarriage after divorce constitutes an act of adultery. Jesus said so. But the act of adultery breaks the marriage bond. Once broken, the bond is broken. Such persons are not living in adultery. They committed adultery, but are not living in adultery. Remarriage broke the previous bond and dissolved the former marriage relationship.
What can I do now about a previous unbiblical divorce? It is impossible to unscramble an egg. Acknowledge your divorce and remarriage as sin. Confess your sins and receive Christ's forgiveness. Make your present marriage a model of Christian love.
Conclusion
Divorce is a serious matter, and it is always grievous. There is no such thing as an inconsequential divorce. Divorce should never be undertaken lightly, which is why the Bible issues strong restraints against it.
However, in recognition of the broken world in which we live, God graciously allows divorce and remarriage in certain situations. What the Bible allows must be acknowledged and received by the people of God. May God's Spirit do such a mighty work among His people that divorce becomes uncommon. May God's Spirit also so work among His people that those who have experienced the grief of divorce will always know the love and encouragement of their fellow believers in Christ.
---
G. N. Barkman received his BA and MA from BJU and later founded Beacon Baptist Church in Burlington, NC where has pastored since 1973. In addition, Pastor Barkman airs the Beacon Broadcast on twenty radio stations. He and his wife, Marti, have been blessed with four daughters and nine grandchildren.
459 reads
5848 reads