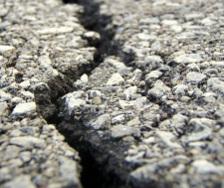 Divorce is a hot button issue among Christians today. It seems to have been a pressing issue in Christ's day as well. Needless to say, divorce involves a wide range of opinions and engenders serious disagreements. Some state that the Bible teaches no divorce for any reason for any Christian ever. Others consider divorce an unfortunate, but unavoidable fact of life that should cause no undue concern for the people of God.
In truth, the Bible teaches neither of these positions. Let us examine one of the most extensive passages on this difficult subject, namely 1 Corinthians 7:10-16.
Divorce Among Believers
The passage opens with the words, "now to the married." The Apostle Paul directs his attention to married members of the church in answer to their questions about divorce. This follows instructions already given to singles asking if it is OK to remain single (1 Cor. 7:1), married church members about the propriety of celibacy within marriage (1 Cor. 7:2-7), followed by questions from Widows and Widowers regarding remarriage after the death of a spouse (1 Cor. 7:8,9). Now Paul returns to married believers to field their questions about divorce.
5736 reads