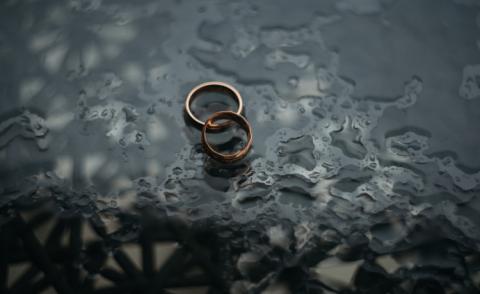 By Don Shirk. Read Part 1 and Part 2.
"The soul of a marriage can be a trusting place where two people can come together quietly from the struggles of the world and feel safe, accepted, and loved … or it can be a battleground where two egos are locked in a lifelong struggle for supremacy, a battle which is for the most part invisible to the rest of the world" (Keith Miller, The Taste of New Wine). For 38 years I've sat on my side of the pastoral desk, handling the ugly carnage of marital warfare. The stories are numerous, with gut-wrenching heartache as the perpetual theme.
To be honest, I knew this would be the case when I entered the ministry. I can't plead the Fifth with the popular excuse "They didn't teach me this in seminary!" Both in seminary and throughout my pastoral years, I've attempted to do my homework on the various views of marriage, divorce, and remarriage. Having done so, I don't claim to have the corner on the truth; I continually desire to be teachable. I also have learned that good and godly people hold views opposite my conclusion. This has tempered me to hold my position with gentleness, grace, and humility. All that being said, I hold the position that the weight of Biblical evidence lands on affirming no divorce, no remarriage after divorce. Why do I hold that position?
1618 reads